Launch of Position Green
Power BI Connector
Position Green recently launched the Power BI Connector – an integration with Power BI, enabling our customers to integrate their sustainability data with data from their entire operations and consequently take data-driven sustainability to another dimension.
We sat down with Björn Johansson, CTO and Sofie Folkesson, Head of Customer Success, to learn more about the solution and what value it adds to our customers' data-driven sustainability approach. 
What is this solution about?
Björn: "The Power BI Connector allows our customers to access all their sustainability data in Power BI, using it as a foundation for comparison with other data in Power BI, building reports based on visualized data from the entire operations. The solution is made possible thanks to Position Green's flexible API, which allowed us to build this integration easily and also integrating with other BI solutions in the future." 
How does the solution work in practice?
Björn: "The solution is activated by installing a Custom Connector. Our customers then use Position Green's Data Explorer function to customize their own tables consisting of sustainability data. These tables are integrated with Power BI through our customers' Position Green login. In Power BI, it is possible to apply data from Position Green in relation with data from other sources and systems. Building visualizations that highlight sustainability data in comparison with other business critical data, for example production volume, will definitely add a further dimension to our customers' data-driven sustainability approach." 
What key customer needs does the Power BI Connector fulfill? 
Sofie: "Our customers visualize and compare data in Position Green based on what data is included in their sustainability scope. It is worth adding that Position Green Platform allows for a great flexibility in terms of what type of data is collected and reported, e.g financial data and HR data. The Power BI Connector is the result of us responding to customer demand emanating from an urgent need, which is sustainability as a truly integrated part of the core business and entire operations. Our customers requested a solution that would allow them to aggregate data from Position Green into Power BI, where they could put it into context with relevant data sourced from other systems in the organization, such as production volume, financial spend and forecasting, etc."
How will it be used in practice? 
Sofie: "Power BI specializes in visualizing business intelligence and there is a need among many organizations to unlock insights on an aggregated level, taking into account data from a broad variety of sources. Position Green's Power BI Connector enables the inclusion of sustainability data from a consolidated perspective. It allows our customers to unlock the power of sustainability data in business analyses, progress follow-ups and decision making related to the entire business operations."
Is there a particular industry or type of company that will benefit particularly from this solution?   
Sofie: "Not really, it pertains to companies of all sizes and in all industries. However, those companies that are already using Power BI and are used to visualizing data will naturally be able to turn this solution into an immediate advantage." 
What will Position Green's Power BI Connector add to our customers' data-driven sustainability approach? 
Sofie: "As Björn pointed out, it definitely takes data-driven sustainability to the next level where it is naturally integrated into the entire business operations for comparison, analysis and forecasting. Being able to build a report consisting of sustainability data and other business critical data visualized in comparison will allow our customers to analyze and test different scenarios relevant to their entire operations. Position Green is a vital source of information for our customers in succeeding in their sustainability transition and through the Power BI Connector it will definitely be easier for our customers to use sustainability data as an integral part of their core business."
Are you interested in learning more about how to apply Position Green's Power BI Connector? Please get in touch and we would be happy to walk you through it!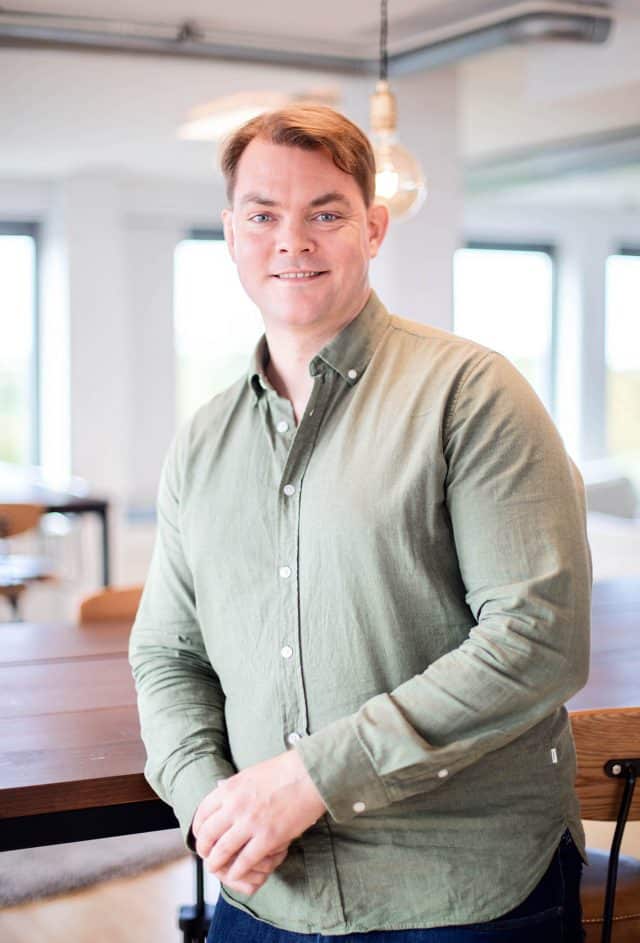 Björn Johansson
CTO and Co-founder