What to consider when choosing ESG software for private equity
Increasing demand for sustainable products from limited partners and ever-expanding ESG regulations have sharpened investor focus on ESG in private markets. Choosing the best ESG software for private equity (PE), venture capital (VC) and other investment firms is crucial to optimise portfolio value and secure high-quality ESG data. The accurate reporting of ESG claims to LPs is proving decisive in maintaining a strong brand in the market.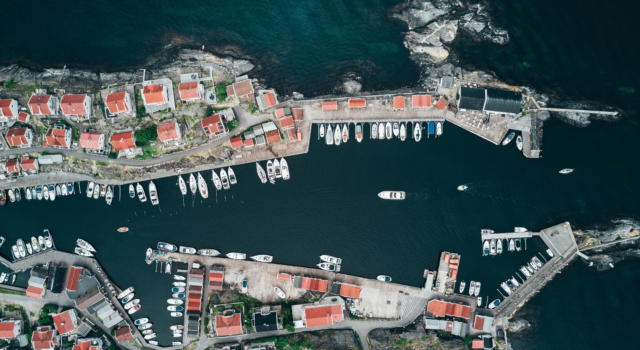 Strong integration of ESG in private markets
The integration of environmental, social and governance (ESG) factors into investment decisions has gained significant traction in the finance industry, and ESG policy implementation by investors is now sought after by LPs right from the fundraising stage. Access to robust, high-quality ESG data has become a priority and a challenge for private market players.
By capturing data at a pre-investment stage, you have a longer timeframe to work with data quality and can embed ESG-related risks in your action plans prior to negotiations and investment. Taking proactive steps to choose good ESG private equity software can help unlock equity value by utilising ESG insight and opportunities throughout the entire investment cycle.
How do I choose the best ESG private equity software?
Transparency and accountability are becoming baseline expectations in the market. Efficient ESG software enables private equity firms, venture capital organisations and holding companies to manage their processes, back up their commitments with actions, and provide transparency into the ESG performance of their portfolio companies.
You should consider certain things when choosing ESG private equity software that suits your needs:
How does this software enable data collection and validation?
Collecting granular and accurate ESG data from a range of sources presents a complex challenge within private equity and venture capital. 
Good ESG PE software should let you collect ESG data from the portfolio through surveys, spreadsheets or API connections with other systems, where embedded validations, frequency selection and traceability help you quality-assure the process. Streamlined data collection aligned with the maturity level of portfolio companies will also allow for flexible and compliance-ready reporting structures. 
Will the software simplify reporting?
Choosing versatile ESG software with built-in reporting frameworks, disclosures and best practices will help ensure compliance with evolving ESG regulations and structure data collection according to relevant industry standards and legislations, such as SFDR and SBTi.
It should be possible to translate your ESG strategy into a streamlined reporting structure, including what aspects, KPIs and investments to be assessed in relation to your ESG goals and material focus area. By having easy access to all data spreadsheets and transparency in who reported what data, it also simplifies the workload for general partners.  
Will the software help evaluate companies before investing?
By implementing ESG PE software that incorporates a pre-investment solution, you can screen and conduct ESG due diligence to identify potential ESG opportunities, impacts and risks before investing.
Choose ESG software that provides an analytical framework tailored to the priorities of your business and industry and assures that potential investments align with coming regulations and disclosures. The data-driven insights gained can be used for negotiations and post-closing action plans.
Does the software enable me to monitor my investment's sustainability performance?
A key feature of good ESG private equity software is the ability to monitor your investment's sustainability performance and work proactively with investor reporting, risk and impact assessment on all levels. 
A solid post-investment solution should ensure a structured overview and facilitate auditing through full data traceability, where you can track progress and assess investments aligned with ESG frameworks for private equity. Leverage the data collected to benchmark the portfolio and export data in accordance with business requirements and stakeholder interests. You can also make sure that portcos are moving in the right direction aligned with their action plan.
Will the software provide relevant, insightful guidance?
Robust full-cycle investment software should not only ensure qualitative data and insights from all organisational levels and entities, it should also help you identify potential ESG-related risks, impacts and opportunities in order to drive long-term value creation within the portfolio.
By choosing purpose-built ESG private equity software infused with industry knowledge and sustainability expertise, you are provided with the must-have guidance to navigate new regulations and build strategies that reduce ESG investment risk.
Are you looking for ESG private equity software?
It can be difficult to tackle the ins and outs of sustainable investment while leveraging ESG data to generate long-term value.  
Position Green's full-cycle investment software supports GPs and LPs during the entire investment cycle with complete transparency – from initial screening and ESG due diligence to portfolio management and exit readiness. Take steps to unlock new equity value and book a free demo with one of our experts.