ESRS data quality for assurance: Key requirements and the importance of having a data management system in place
In this article, you will get a better understanding of the data quality requirements for European Sustainability Reporting Standards (ESRS) assurance. Learn how knowledge of financial reporting can be a lifesaver, how the double materiality assessment connects to the assurance process and how a software solution can streamline your sustainability efforts.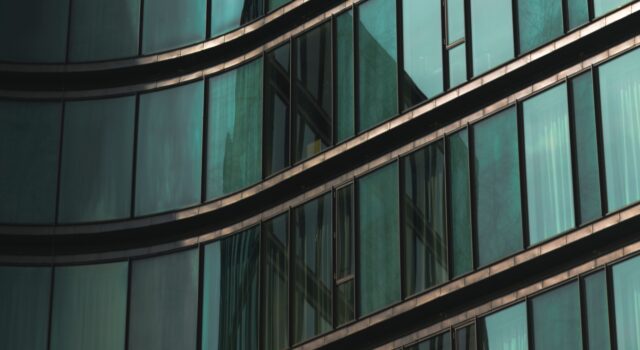 The data quality requirements of the ESRS 
A significant change brought on by the Corporate Sustainability Reporting Directive (CSRD), is the magnitude of qualitative and quantitative data required to be collected throughout the reporting process. There are five key qualitative characteristics that the information presented in the sustainability statement shall meet to align with the ESRS:

Relevance:

Information is relevant when it has the potential to influence the decisions of an organisation.

Faithful representation:

Information should be complete, neutral and accurate. 

Comparability:

Comparability with information provided for previous periods is essential.

Understandability

: Information should be clear and concise.

Verifiability:

There needs to be a possibility to corroborate the information itself or the inputs used to derive it.
Leverage knowledge from the financial sphere to ensure verifiability 
As the ESRS provides limited guidance on how to achieve verifiability, bookkeeping principles can help you define best practices to ensure verifiability:
Use a proper and transparent system for record keeping.

Information needs to be recorded and specified correctly and accurately.

Ensure two-way traceability for the underlying documentation.

All transactions need to be recorded in a complete manner.

Make sure to carry out continuous record keeping.

Secure information storage to protect information against unauthorised modification, deletion or loss. 

Recorded information shall be the result of events actually occurring and related to the reporting entity.

Recorded information should be documented in a way that demonstrates their legitimacy.

Documentation, recorded information and mandatory reporting needs to be retained as long as there is a legitimate need to verify mandatory reporting. 
Leveraging knowledge from the seasoned financial reporting sphere can be a game changer for your sustainability reporting efforts.  
A data management system can support in securing verifiability 
There are ways to maximise the time you spend on reporting. Using a versatile data management system can support your daily operations in numerous ways. Below, you will find some examples of how Position Green's software can help you cut through the complexity of sustainability reporting and assurance: 
Ensures data integrity and transparency.

Complete traceability through activity logs. 

Includes reliable data storage and safeguarding. 

Eliminates human calculation and consolidation errors.

Continuous updates with the latest requirements.

Consolidated gathering of required data from other frameworks. 

Seamlessly integrates with financial and other systems. 

Invite auditors and stakeholders to the software for a collaborative process.

Upload and store all the important documents for each sustainability matter for a simplified external assurance.
Double materiality assessment and assurance requirements synergies
Remember to ensure that your ESRS double materiality assessment fulfils the relevant qualitative characteristics, for example verifiability. To streamline your own and your assurance provider's efforts, there are a number of valuable considerations you can keep in mind. 
Make sure to involve your assurance service provider early in the process. This way, the risk of finding out that you are missing material topics and required disclosures late in the process diminishes. Furthermore, you will not spend time building a reporting structure that you don't need.
Documentation is another important aspect. By documenting your double materiality assessment process sufficiently, you ensure an efficient assurance process, and provide your organisation with a solid foundation for the upcoming year's double materiality assessment. A recommendation is to pay attention to documenting the completeness of material topics and value chain. The more discussions and uncertainty connected to the exclusion of a certain item, the more value there is in providing thorough documentation.
Remember to properly document and report meeting minutes. Stakeholder engagement is a key part of conducting the double materiality assessment, and this will be helpful when presenting your finalised work. It can also be valuable if your assurance provider requests information on how you have come to certain conclusions.
All you need to reach ESRS compliance in one solution 
Clear the path to ESRS success with our versatile software solution and add-on sustainability services. Optimise and simplify your ESG reporting efforts to pivot as quickly as regulators and guarantee compliance. Position Green's software is infused with the knowledge of our in-house sustainability experts, translated into features and built-in best practices to support you on your ESRS reporting journey.
Want to know how we can help you make ESG measurable and actionable, accelerating your sustainability agenda?
Please share your contact details and we will be in touch shortly.