Norwegian Transparency Act –
A law we didn't know we needed
Tariq Desai and Amanda Sørum from our Human Rights advisory team writes about the Norwegian Transparency Law
on human rights and decent working conditions, which enters into force this Friday.
New laws often entail more work but it's likely that the new Norwegian Transparency Law (Åpenhetsloven) – which enters into force on 1 July – will save company leaders both costs and worries in the future.
The Norwegian Supreme Court case between Fosen Vind DA and reindeer herders in Fosen shows why the Transparency Law will be useful. The company was given concessions to construct a wind park at Fosen and initiated the project despite objections that it would have serious adverse effects on reindeer husbandry in the area. The Supreme Court ruled in favour of the reindeer herders and held that the development of wind power on Fosen violated the Sami's right to cultural development under the UN's convention on civil and political rights. Following the judgment, Fosen Wind has worked to identify measures that would mitigate its impact that would be acceptable to the affected people.
The Transparency Law joins the ranks of global regulations that require companies to manage actual and potential negative impacts on human rights and decent working conditions. The law promotes respect for these rights in companies' own operations, supply chain and with its business partners, expecting due diligence to be carried out. In other words, the law will contribute to reducing the risk that companies will impact people in a negative way.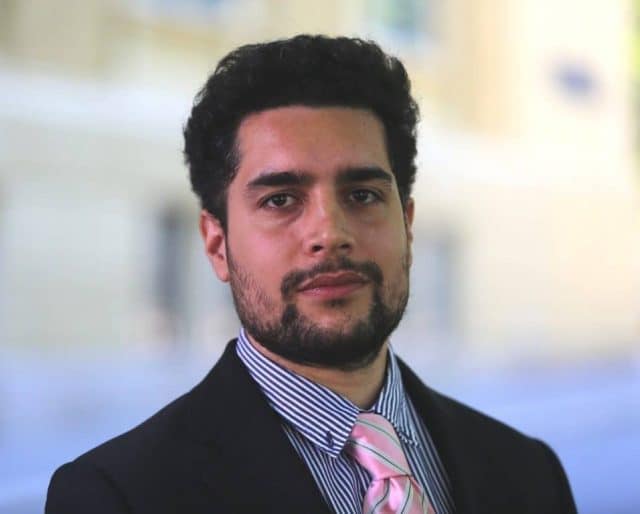 "The aim of the law is to increase the transparency of how companies safeguard human rights and how they follow up on any issues."
Tariq Desai – Human Rights Lead, Position Green Advisory
Too vague?
The Transparency Law has been criticised for being too vague, and many companies have stated a desire for enforcement of the law to be delayed. These companies have requested clarifications on expectations as well as concrete guidance from the Consumer Agency, which is charged with monitoring how the law is complied with.
We understand why many companies wish for more time to establish suitable processes to comply with the law. However, we believe that more time isn't necessary for this, and are pleased that a delay was not agreed. The aim of the law is to increase the transparency of how companies safeguard human rights and how they follow up on any issues. This isn't necessarily very different to requirements that already exist for responsible governance and risk management within companies, despite there being additional demands to assess business partners.
However, companies generally report poorly on human rights compared to reporting on other sustainability topics. For example, in last year's assessment of the 100 largest companies on the Oslo Stock Exchange, only six companies received a top grade for their human rights reporting. This shows that the majority of companies have a long way to go to meet the minimum reporting requirements contained within the Transparency Law.
Risk management
Despite the fact that most companies do not report well on human rights, it is likely that that many have good routines and lots of information available to allow them to report better. Most companies have good oversight of their main risks, and most medium and large companies have good systems to monitor and act on these.
This is the core of what the Transparency Law asks for. It requires companies to carry out due diligence, report on actual and potential risks identified, and what measures were taken to reduce the identified risks. To do this, companies must now include assessments of risk connected to not only their own operations, but their supply chain and business partners. This represents an expansion of what many companies are used to for human rights, but is not something that is entirely new to them.
The law puts humans in focus, with risk being assessed on how people are impacted by the company, rather than how the company's bottom line is affected. This way of thinking is something many companies have gotten used to in recent years when conducting materiality assessments as part of their sustainability work.
This materiality approach can be used when working with human rights. By continuously identifying where the company's impact is, companies can assess the degree to which they are involved in negative impacts and implement appropriate reassures to reduce their impact and the risk of causing or contributing to a human rights violation. This is what we believe the intention of the law is: to change companies' approach from one of compliance with reporting requirements to "what is the best we can do to manage risk to people?"
Too much weight on compliance 
The Fosen case is an example of how placing weight on compliance is not always sufficient. The concessions the company was given were deemed invalid by the Supreme Court, which is an event that is difficult to envisage with a compliance mindset. The State does have its own duty to protect human rights, but companies have their own duty to respect them, and companies should ensure they fulfil this duty independently of assessments made by others. In this case, it is possible that Fosen Vind placed too much weight on the State's duty, and not on its own assessment of risk.
It is not always realistic for companies to achieve zero negative incidents. The law doesn't require this. What it does require is for transparency and good faith when managing human rights. No one is perfect and the law doesn't require perfection, only that companies do the best that they can.
Want to know how we can help you make ESG measurable and actionable, accelerating your sustainability agenda?
Please share your contact details and we will be in touch shortly.
We're always looking for great talent to join our team. Let's create a sustainable future, together.