Social sustainability –
A short interview with
Prosha Aziz, Sustainability Advisor
Social sustainability is a fundamental aspect of sustainability even if it is not always as recognized as environmental sustainability.
We had the pleasure to sit down with our Sustainability Advisor Prosha Aziz who has a background in human rights and has worked
with social impact in order to understand what this entails.
What is social sustainability?
 
I would define social impact as the effect from action or inaction one can have on a community and its people. It is about creating an environment where all employees, workers within the supply chain, customers, and individuals in the company's local communities are respected and inherently entitled because she or he is a human being. Social impact is about identifying and taking ownership of the positive as well as the negative impact a company can have directly or indirectly on its stakeholders. A manufacturing company can for example do this, by actively improving their impact both in regards to their direct employees as well as their suppliers'/subcontractors' employees. 
What advice would you give companies that want to improve their social sustainability?
 
All companies, like the government, are obligated to protect, respect, fulfill and make sure that all stakeholders' rights as human beings are respected.Companies should therefore act with caution in order to avoid harming individuals' human rights as well as dealing with any negative impacts that are directly or indirectly linked to their business activities. 
In order to do so, you have to define your scope based on the environment you work in. One example is by improving the quality of life for the people that the company has an impact on by creating work, goods, and services that result in an overall more inclusive supply chain. For example active decision-making through social investments, collaborations with like-minded companies, and advocating political views that are supporting social impact. 
There are a lot of companies that work with social impact. An example of this is Patagonia that is actively working towards having a positive social impact within their supply chain. They do this by educating and informing their buying and planning team on how to make responsible business decisions. By taking this action Patagonia manages to make the world a better place as well as being a responsible employer that has the ability to attract qualified employees and build a strong brand with solid, long term values.
What can a company achieve by measuring social sustainability?
By measuring social sustainability data, a company can get a wider understanding of where it is standing and what it needs to improve. Acknowledging questions in regards to social impact through data gathering, of for example employees, diversity or community involvement, proves that companies value their relationships with the people and communities they are actively involved in. It also proves that companies are thinking ahead in regards to what kind of impact their operational activities have on their stakeholders. 
Social sustainability/impact counteracts the potential risks involved in both conducting business and operations by ensuring a more secure supply chain that prioritizes the health and safety of employees. 
Considering our experiences, we notice that consumers have a greater wish to invest and consume socially sustainable products and services. The need for transparency within a company's supply chain means that consumers are more willing to invest in ethically sourced products. On top of that, there is also a large range of scientific studies explaining in what way social sustainability/impact should be prioritized from a business perspective. By for example having a more diverse workforce The Boston Consulting Group through Harvard Business Review acknowledges 19% higher revenues that are directly connected to innovation and a general 9% higher operating margins*. 
A company can thereby become the source of innovation for new products or services as the employee's morale and engagement increase within the company. By actively working with internal risk assessments you will have a positive impact on any internal conflict that could have occurred between a company and its stakeholders. 
What kind of challenges do you face in your role as a Sustainability Advisor?
One of the greatest challenges I face in my role is to make sustainability understandable and measurable for all types of stakeholders. In order to succeed with this, you have to acknowledge that you can not assume that everyone carries the same type of knowledge as my colleagues or I do regarding this topic.The key to success is therefore to work with the ambition of finding a common ground with all of your stakeholders in order to make sustainability as measureable, structured and simple as possible.
What kind of frameworks exist in regards to social sustainability/impact?
 
There are several frameworks that recognize social sustainability/impact. One of them is the UN:s sustainable development goals, also known as UN SDG's were the first 6 out of the total 17 goals are focusing on social sustainability/impact. These goals are specifically addressing workers, women's empowerment and gender equality, children, indigenous people, individuals with disabilities, and individual-centered methods for what kind of impact a business has on poverty. In addition, to these focus groups, social sustainability/impact also deals with issues that touch on an indirect level with regard to, for example, education and health. 
Another framework that also gets a lot of recognition in regards to social sustainability is Global Reporting Initiatives reporting standards, also known as GRI standards. This framework consists of, just as the UN SDG, universal standards but also topic-specific standards where social sustainability is one of them. 
Lastly, I would like to highlight a framework called Guidelines for Multinational Enterprises that consists of guidelines set by the Organization for Economic Co-operation and development, also known as the OECD. This framework aims to make multinational companies respect and acknowledge fair working conditions. These guidelines have been accepted by governments and include recommendations on everything from employment and human rights to the environment and anti-corruption.
How do you work with social sustainability in your role as a Sustainability Advisor on a daily basis?
My role as a Sustainability Advisor at Position Green allows me to help different organizations by advising them on what kind of social sustainability data that could be interesting for them to measure. All of my setup processes are unique, but one thing that they have in common is that I am always sure to actively address and encourage the organizations I am involved with to start measuring social sustainability data. 
By informing our network about what kind of purpose this has for a organization's sustainability work in regards to gathering this type of data in order to follow up and set goals, we help different stakeholders to understand in what way they can work with social impact in order to develop its internal operations, as well as having a positive impact on the communities and the people where their businesses have a direct or indirect impact.
*Lorenzo, Rocio och Reeves, Martin (2018). How and Where Diversity Drives Financial Performance. [2021-04-30]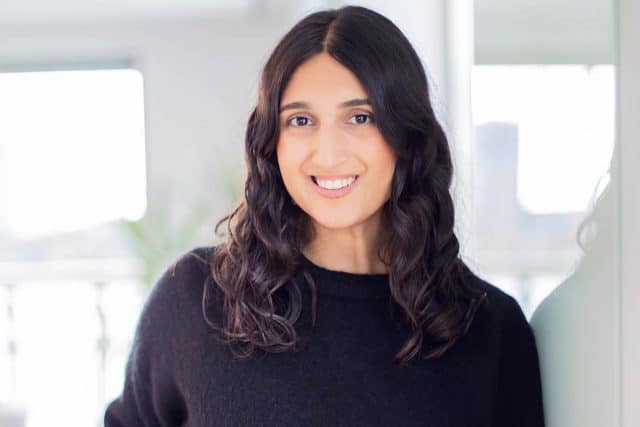 Prosha Aziz
Sustainability Advisor
Position Green Platform
Want to know how we can help you make ESG measurable and actionable, accelerating your sustainability agenda?
Please share your contact details and we will be in touch shortly.
We're always looking for great talent to join our team. Let's create a sustainable future, together.