Storebrand and Heidelberg Cement on measuring biodiversity:
how do you get prepared?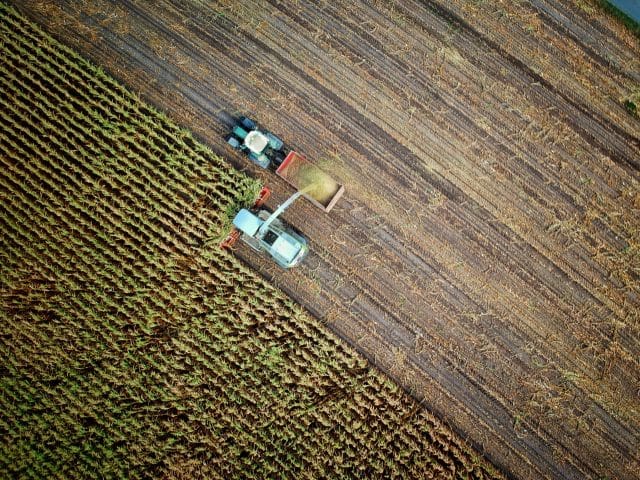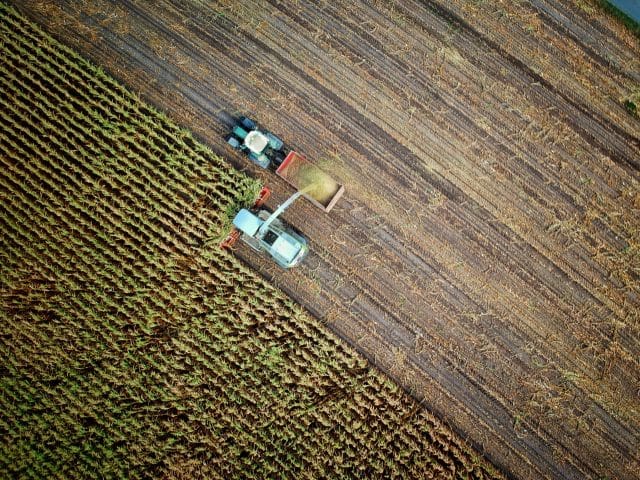 Following the introduction of the EU Taxonomy and "Science Based Targets for Nature" the connection between climate change and biodiversity is gaining central attention, though standards for biodiversity follow-up and reporting are still missing. Focusing to on the financial risks associated with a loss of biodiversity, the topic is currently debated and discussed – not just pertaining to companies' direct biodiversity impact as a result of their internal operations – but on all levels ranging from investments, supply chain, occupational pensions etc. 
Position Green recently conducted a webinar on the topic of biodiversity and asked the panel consisting of Emine Isciel (Storebrand) and Joshua Prentice (Heidelberg Cement) to further elaborate on why biodiversity needs to be a prioritized dimension in a corporate sustainability approach and what organizations can do to incorporate it to a greater extent rather than waiting for a global standard for measurement and reporting to be introduced.
Emine Isciel & Joshua Prentice
What is the main reason behind companies having approached biodiversity as a topic subordinate to climate change? Is there a general challenge inherent in the topic itself?
Joshua Prentice: "Many sustainability managers experience a sense of uncertainty and caution when the topic of biodiversity is brought to the table. It is simply not as clear and well-defined as climate change, where carbon dioxide emissions constitutes a common rule to follow. The topic of biodiversity has several dimensions to it – different species, time intervals, interconnected areas of responsibility, etc. In other words, "does our responsibility end at the company gate or can/should we extend it further than what we can influence directly through our internal operations"?"
Emine Isciel: "Biodiversity loss is not only about wildlife populations but inextricably linked to human health and economy. It poses huge risks to financial markets and the covid crisis we have been through past year illustrates very well the link between biodiversity/illegal wildlife trafficking and economy. According to WEF, more than half of the world's GDP, is dependent on nature and its services (food, fresh water, water regulation, pollination). Although most companies impact and depend on nature, biodiversity has lagged behind other non-financial factors. The E in ESG is often boiled down to climate change."
Joshua Prentice: "Missing from the corporate sustainability toolbox are tools through which to approach biodiversity that hold a scientific bearing whilst also being commonly established and available. This is how the topic diverges from climate change, where you don't have to be an expert in understanding the connection between e.g. CO2 emissions and transportation. Biodiversity is so much more complex than simply measuring a certain number of species. I think that this fundamental difference between climate change and biodiversity contributes largely to many companies feeling a bit uncertain on how to incorporate biodiversity into the corporate sustainability approach." 
Emine Isciel: "Business leaders within the agricultural sector will recognise the crucial role of ecosystem services such as pollination or water availability for their business operations or productivity. But these services are not visible until there is a change. The vast majority of companies have critical biodiversity impacts or dependencies. This holds for almost all sectors including sectors that deliver services. Such impacts may occur in your own operations but could also be induced in your supply chain – related to the purchasing of materials that have biodiversity impacts – or be caused downstream activities, e.g. landfilling of waste. One main challenge is that the services that are provided by nature are invisible or free. The upcoming COP21 will be a critical opportunity to put "eco" back in the economy. Halting loss of biodiversity is not just the work of individual governments, but must include action from everyone, including financial institutions that must shift global financial flows from nature negative to nature positive outcomes."
Biodiversity is complex and holds several interconnected dimensions. Where do you begin to raise awareness of the topic internally, set goals and formulate a plan? 
Joshua Prentice: "An important first step is defining what is or should be included in your company's approach to biodiversity: 'Does it entail the result of all activities within our operational sphere or should it also include activities arising from our supply chain?' Principal questions like that need to be solved before setting goals and action plans. It is not a simple task, but an important step in achieving internal consensus. Starting with a clear definition you can then move on to analyse what impact your company has today, identify progress areas and set adequate goals. Your goal setting needs to be based on a scientific definition of biodiversity that all stakeholders involved in the process understand and can align on." 
Emine Isciel: "Companies could start with getting a basic understanding of their value chain and key biodiversity impacts and dependencies, i.e. identifying their 'biodiversity hotspots'."
Joshua Prentice: "The introduction of Science Based Targets for Nature will play an important part in the corporate sustainability approach. It provides us with a clear framework that sets standards against which companies from different industries can map up their work." 
What can companies do to get prepared for the implementation of Science Based Targets for Nature?
Joshua Prentice: "Companies can prepare themselves by defining what biodiversity means to their business and identify if and how they approach it today. This process alone requires a clear division of responsibilities within the organization since many topics related to biodiversity fall outside of the direct responsibility of the sustainability manager. It will amount to investing both time and money in actively approaching biodiversity, including internal training to raise both awareness and knowledge levels so that everyone understands the importance of biodiversity as a strategic business area."
Emine Isciel: "Identifying and getting a better understanding of where your 'biodiversity hotspots' are will definitely put you in a better position reporting in alignment with Science Based Targets for Nature. The next step is to start measuring (you can't manage what you can't measure). A more structured approached will be presented by TNFD."
Many thanks Emine and Joshua for sharing your valuable perspectives on corporate approaches to biodiversity!
Want to know how we can help you make ESG measurable and actionable, accelerating your sustainability agenda?
Please share your contact details and we will be in touch shortly.