How learning can boost your
organisation's ESG impact
How can learning be used to accelerate sustainability within a company? And how do you communicate good sustainability practices within an organisation? Position Green's Paulina Björk and Richard Silvekroon share valuable insights on how learning can be an important tool to achieve ESG ambitions.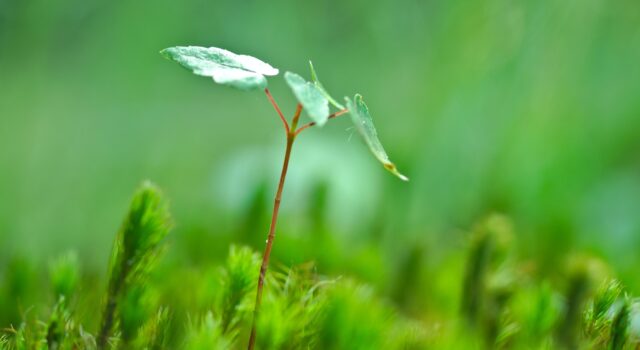 Integrate ESG into your overall business strategy
Learning is a dynamic tool that can help companies accelerate sustainability and work more focused and efficiently with their environmental, social and governance efforts.
"Companies that invest in learning and development opportunities for their employees are not only helping to build a more skilled and knowledgeable workforce, they are also fostering a culture of sustainability that can drive positive change from within," says Richard Silvekroon, Operational Lead at Position Green.
"In order for companies and organisations to cope with the challenges linked to the rapidly changing ESG landscape, learning and upskilling will be a fundamental need that must be prioritised," suggests Paulina Björk, Sustainability Engagement Manager.
A decisive goal for many companies will be to ensure that its workforce possesses the ESG knowledge and competence needed to secure the company's competitiveness and survival.
"This is necessary to be able to claim that you have integrated ESG into your overall business strategy and no longer have overarching business goals that contradict those linked to sustainability," says Paulina. "The only way to do this right is to do it based on knowledge, facts and transparency."
In what ways can learning accelerate your sustainability work?
By having a strong focus on training at various levels within the organisation, companies will be able to unlock business opportunities linked to a broader and more precise ESG focus.
"Raising sustainability awareness and understanding among your employees can help promote a culture of responsibility, engagement and the adoption of sustainable practices," recommends Richard. "This may include reducing energy consumption, resource use and waste while also promoting a healthy work environment and sustainable supply chains."
"Through learning initiatives, companies can also equip employees with the skills and knowledge needed to drive innovation," continues Richard. "It encourages them to develop new ideas and technologies that fuel the company's sustainability agenda."
Paulina stresses the importance of active stakeholder engagement: "By providing opportunities for employees to learn about sustainability initiatives and engage with stakeholders, companies can build partnerships and collaborations that help advance their ESG goals."
"Investing in leadership development programmes can also help build a strong cohort of leaders who understand the importance of sustainability and can drive change throughout the organisation."
Top tips: How to communicate good sustainability practices within your organisation
Start with a clear message:

Develop a clear, concise and consistent message regarding your sustainability goals, strategy and how employees can contribute. Communicate this through various channels, including company-wide emails, e-learning courses and other forms of training.

Make it personal:

Personalise the message by showing how sustainability practices impact the individual employee, their daily work and the community. This helps employees understand the importance of their actions and feel motivated to support the work.

Lead by example:

Encourage senior leaders and managers to lead by example and demonstrate the importance of sustainability through their own actions and decisions. This can help build credibility and drive engagement among employees.

Use visual aids:

Use visual aids such as interactive e-learning courses and videos to communicate complex information about sustainability practices in a simple and engaging way.

Create opportunities for feedback:

Encourage employees to provide feedback on sustainability initiatives and suggest new ideas. This can help build engagement and buy-in among employees and ensure that initiatives are aligned with the needs and priorities of the organisation.

Celebrate successes:

Celebrate the success of sustainability efforts and recognise the contributions of employees. This helps to build momentum and drive engagement and important ownership over time.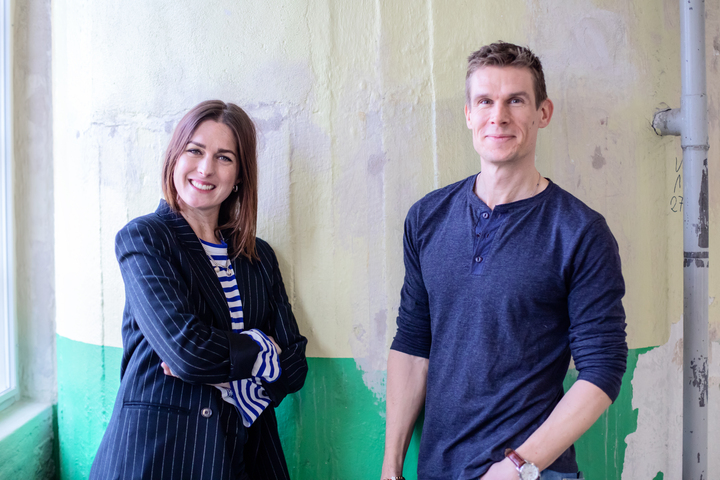 Position Green's Paulina Björk and Richard Silvekroon
How can we help?
Position Green offers e-learning packages, customised courses and instructor-led training to help your company accelerate sustainability and achieve your ESG ambitions.
Build a knowledgeable workforce and culture of sustainability

Embed ESG in the fabric of your business strategy

Enable collaborations to help advance sustainability goals
Reach out to Richard Silvekroon to discuss how we might help you build new capabilities and educate your team.