We met with Patric Wichman, Sustainability Manager at Woody, to talk about Woody's challenges within sustainability and how Position Green Platform has solved them.
About Woody
Woody Bygghandel AB is owned by independent traders in construction materials. With their 100 stores they are one of Sweden's largest wholesale chains within the construction material segment.
Background
"We mainly had three challenges that Position Green had a lot of potential to solve for us.
1) Certification of multiple locations. To have a so-called "multi-site certification" – previously we used to do work ourselves both before and after audits, although now – we can ensure that the work for each facility is done entirely through Position Green.
2) We had difficulties keeping track of our environmental targets throughout the company. Since we have such a local freedom to determine our environmental targets, it was way too difficult to compile the total effect of them. Now, we have much better possibilities to see the comprehensive value of everyone's work.
3) All part owners at Woody are different stock companies. For legal reasons, we can not share exactly any information, but we still want data to view a cohesive statistic."
Solution
"Primarily, it is an environmental work that is reported in Position Green but we have added a social aspect as well as qualitative aspect. Now we can much easier follow up on our progress- or setbacks if those occur. Moreover, we have an easily accessible visual over the environmental goals, and an easy way to add them to a document which is needed by audits of environmental work. We have control on data so that it is not spread just any way."
Result
"When we have received the information as data it becomes significantly easier to value the quality of the report. We see how many people have responded, if the answers deviate from the expectations and we receive a graphic representation where you don't have to be a mathematician to interpret the information."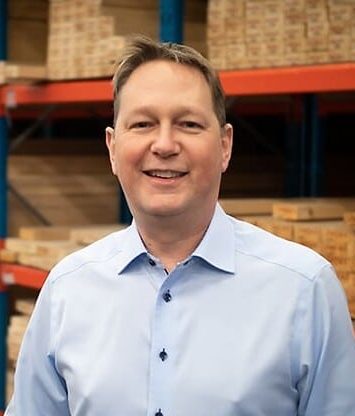 Patric Wichman, Sustainability Manager