Nordic Capital – Data driven
sustainability reporting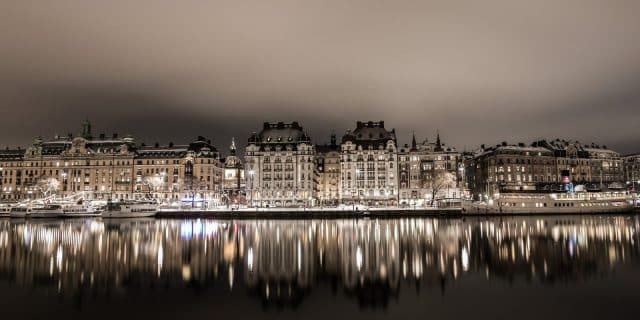 With the purpose of gaining continuous overview of the sustainability work carried out by their portfolio companies', Nordic Capital needed a coherent format and clear process for their sustainability reporting. With higher demands placed by investors on non-financial data to reach the same level of quality as financial data, Excel proved to be insufficient.
Furthermore, Nordic Capital's broad portfolio of holdings in various segments and sizes posed an inherent challenge that made it difficult to obtain comparable data that was also relevant and usable for each company's own business and performance follow-up. Nordic Capital needed a data driven process for follow-up and reporting of their portfolio companies' sustainability work.
A platform for continuous follow-up and overview
Nordic Capital chose Position Green as their ESG platform in order to obtain relevant data for their sustainability reporting, for continuous follow-up of their portfolio companies' sustainability work and as a reliable source of information for both investors and the board of directors of each company. The digital reporting includes questions that validate both processes and governance, which allows Nordic Capital to track their portfolio companies' progress on defined topics, despite their variations in size and industry. By giving each company the opportunity to download their response in a report format, Nordic Capital equips them with high-quality material from which to develop their own sustainability communication while also working actively throughout the year with the sustainability data reported and visualized in Position Green.
A clear sustainability agenda creates business value
Nordic Capital uses the collected data proactively as a basis for ongoing governance in each company's board work and as a continuous source of information for their investors. From their dashboard in Position Green, Nordic Capital receives a snapshot on their companies progress against Nordic Capital's KPI's as an active owner,, as well as how they perform against various sustainability standards and investor demands. Nordic Capital can also identify improvement areas and measures that need to be realized. A back-end scoring index rates the companies' sustainability work and helps to identify both risks and opportunities. Each company's board of directors receives targeted recommendations based on the analyzed data that focus on pushing their business agendas forward from a sustainability perspective. In their dashboard, Nordic Capital also has access to all data visualized in graphs, diagrams and tables, allowing them to quickly notice trends and progress made over time on a company and portfolio level. With the assistance of Position Green, Nordic Capital is able to meet the increasing requirements placed by external stakeholders on reliable sustainability data while employing it efficiently to create business value for each of their company holdings.
Elin Ljung and Nordic Capital as
Champions of sustainability
Nordic Capital is a leading Scandinavian private equity firm whose mission is to find, invest in and build stronger businesses. It is by supporting the development of strong sustainable businesses that the Nordic Capital funds can consistently deliver excellent financial returns to investors across economic cycles.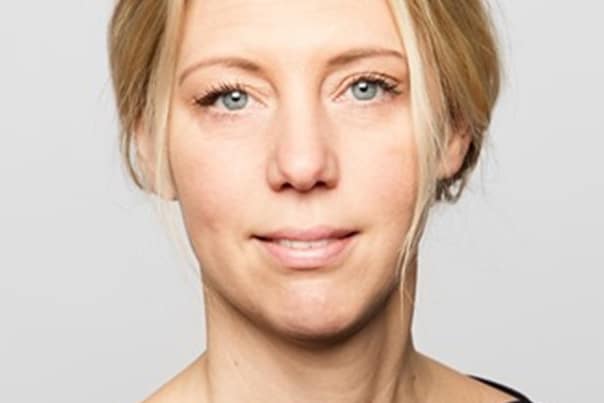 What is important for you in reaching your sustainability goals?
Systematic measuring and follow-up of our portfolio companies' sustainability work allows us to raise their knowledge and awareness levels. As an active owner it is important for us to be able to draw a clear connection between our portfolio companies' sustainability work and their core business, reviewing their progress over time. We have a tailored training program consisting of modules focusing on corporate governance, sector specific issues and sustainable business practices, in which key functions from our holdings participate together with all employees at Nordic Capital. During a period of four years we have gathered over 500 participants. These regular trainings, where sustainability is approached from both a risk and opportunity perspective, is an important asset for Nordic Capital in reaching our sustainability goals on an ownership, portfolio and company level.
What role models inspire you in your everyday sustainability work?
I'm inspired by companies that make a genuine effort to be transparent in their sustainability work, especially companies active in industries with a negative climate impact. One example is the textile industry, where players such as H&M decided to follow-up and report on sustainability data early on. The healthcare industry is another example, bound by high regulatory standards on transparency around product quality, which has incentivised an open approach to communicating sustainability data. The finance industry is an example of a sector that has traditionally treated financial and non-financial data with great confidentiality. However, I'm anticipating a shift, not least based on the increasing number of participants on UN PRI's conferences in Paris, having gone from 800 to 1700 in just a few years. Such a large turnout creates an inherent push towards highlighting the connection between climate factors to investment risks and opportunities, the need for coherent reporting standards for financial and non-financial data and powers opportunities for identifying commercially viable solutions where profitability and sustainability go hand-in-hand. I find Norrsken Foundation inspiring in this regard, investing in companies that solve real-world problems through sustainable solutions. Norrsken Foundation illustrates how a sustainable approach is essential for successful investments, entrepreneurship and leadership. Finally, I'd like to highlight one of our portfolio companies Greenfood as a source of inspiration that – after major rounds of external audits – managed to successfully convert both their own business operations and how they work with their entire supply-chain to a sustainable approach.
Do you have any advice, ideas or perspectives that you want to share with sustainability colleagues from other organisations?
With great power comes great responsibility. Being part of a management team there is rarely enough time to become an expert on all sustainability topics, but each member should be able to identify and respond to how their company impacts and is affected by various sustainability challenges. This requires working actively with identifying risk areas and carrying out targeted internal training sessions, whilst having the courage to be transparent in external reporting and opening up for third party audits. Regular auditing requires control over sustainability data throughout the entire value-chain. All CEO's should be able to answer questions regarding their company's operations from various sustainability parameters. It is in the entire management team's interest to steer their company through an active sustainability approach guided by established frameworks, such as the UN Sustainable Development Goals.
Want to know how we can help you make ESG measurable and actionable, accelerating your sustainability agenda?
Please share your contact details and we will be in touch shortly.