Nilorn Group – Decentralization required
central reporting process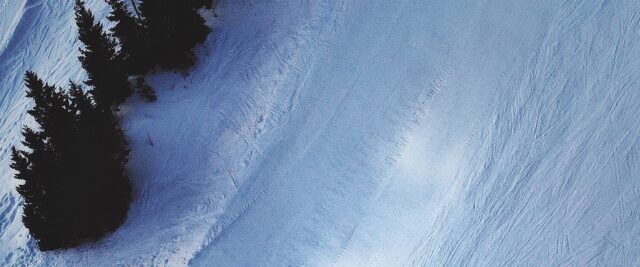 Nilorn Group had carried out an ambitious and solid sustainability work throughout many years, but lacked a central process for collecting, analysing and reporting sustainability data. One of Anna-Karin's first tasks as the company's new Sustainability Manager was to establish a process and structure around sustainability reporting.
Position Green was known to her from before and were therefore invited among a number of other solution providers to participate in a pitch on which solution did best match Nilorn Group's brief: a platform with a user-friendly interface that could be easily understood and used by employees with a varying degree of technical skills, complemented by an advanced back-end able to handle complex data in a decentralised organisation.
Continuous development guided by statistics
Nilorn Group chose Position Green as partner based on the platform's user-friendly interface, straightforward implementation process, the possibility to apply their entire sustainability scope and the platform's inherent adaptability, allowing for the creation of functions and features that would otherwise require Nilorn Group to build their own tool. The collaboration commenced with Position Green helping their team to map-up how they could structure their reporting, followed by an identification of what to measure and how to achieve concrete results and visualizations. Nilorn Group uses Position Green's ESG software primarily for reporting on key performance indicators and qualitative information essential for their sustainability report, produced on an annual basis. They also make active use of the statistics highlighted in their dashboard in Position Green as foundation for setting goals, in their sales processes as well as for communication initiatives.
Using sustainability data proactively
Nilorn Group has a broad range of clients with ever-increasing sustainability demands. Thanks to Position Green's continuous, client driven platform development, Nilorn Group are able to ensure that their sustainability work is both updated and future-proof. Data in Position Green is used continuously throughout the year as proof-of-concept in client meetings, for setting goals internally, and to follow-up on the connection between sustainability initiatives and concrete results. Additionally, various improvement areas have been made visible through Position Green. For instance, they carried out an important training initiative during 2019, a need that became apparent when analyzing data in Position Green. Reliable and traceable statistics support Nilorn Group in identifying improvement and progress areas, as well as in setting accurate forecasts demanded by their sustainability oriented clients on an increasing scale. Using the platform has helped them internally understand what to measure and why. Consequently, Nilorn Group's sustainability data has become critical to their business.
Anna-Karin and Nilorn Group as
Champions of sustainability
The Nilorn Group offer complete and tailor-made concepts in the areas of branding, design, product development and logistic solutions for the textile industry. Their offices and manufacturing bases are located in: Sweden, Denmark, Belgium, Switzerland, Germany, Italy, United Kingdom, Portugal, Turkey, Hong Kong, China, India, Bangladesh and Pakistan.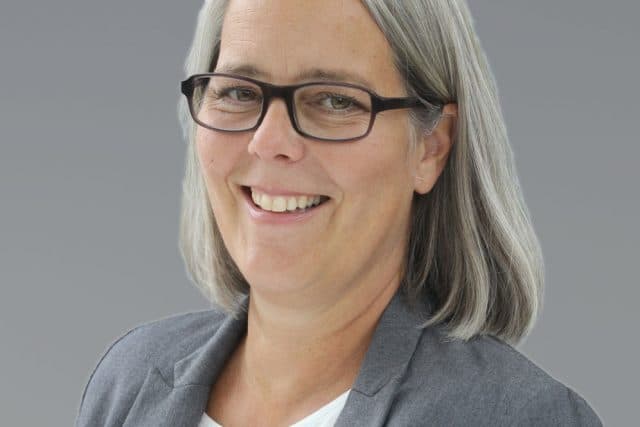 What is important for you in reaching your sustainability goals?
For us reaching our sustainability targets we are dependent on our ability to convert insights from Position Green into direct actions that contribute to making various improvements in our organisation. We have operations in 13 countries consisting of sales offices, warehouses, own production units and external suppliers. It is critical that all entities are part of our sustainability work. Developing design concepts that include products with a low climate impact is essential for us and in this regard I would like to highlight the need for well- functioning logistics operations, allowing us to work in close partnership with our clients around the world. In many cases, Nilörn Group assumes a coaching and supporting role in relation to our clients' sustainability agenda, e.g. through our initiatives within product development, where a team consisting of various experts ensure that aspects such as waste management and production energy efficiency play an integral part of the product design process. In our sustainability report we include a "design checklist" that outline aspects necessary for including sustainability early on in the product development phase whilst guaranteeing a sustainable end to the product's life cycle. Fulfilling our client's demands on sustainable materials is very important for us in reaching our own sustainability targets and in this context it is obvious that we need to approach product development as a collaborative effort between various skills and expertise.
What role models inspire you in your everyday sustainability work?
We don't need to look far beyond our own threshold to find the brightest stars: our clients are our role models, motivating and inspiring both me and my colleagues on a daily basis. We are fortunate to work with companies that have come a very long way in their own sustainability work, and are willing to share their best practices with us. In the textile industry in general, there is an openness and willingness to share knowledge and experiences amongst each other which I highly appreciate. An initiative that we took part in last year and that I would like to highlight as very inspiring is "Biolyftet" – a training program focusing on challenges related to material. We participated in their training program together with companies from various industries. Mixing both industries and skills is an efficient way to approach sustainability challenges from a broader and deeper perspective.
Do you have any advice, ideas or perspectives that you want to share with sustainability colleagues from other organisations?
As a company, you need to be aware of where you have your most significant negative impact and work actively against decreasing it. However, in commencing your sustainability work it can be very effective to start focusing on one or few areas where you can achieve fast results and hence implement a change. This not only makes it easier to start approaching the more complex issues at hand, but also raises sustainability awareness and engagement within the organisation. By solving the more basic challenges first, you create an internal driving force that makes sustainability both efficient and engaging for everyone to take part in.
Want to know how we can help you make ESG measurable and actionable, accelerating your sustainability agenda?
Please share your contact details and we will be in touch shortly.