Greater demands on sustainability
reporting fuelled need for platform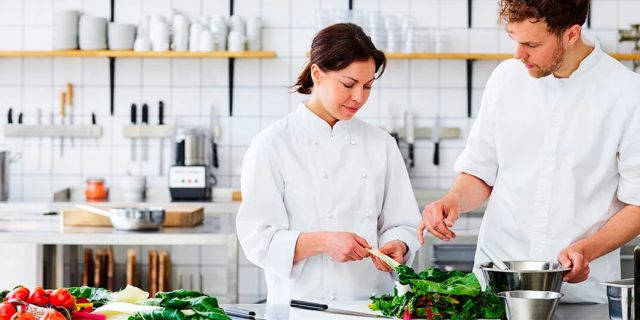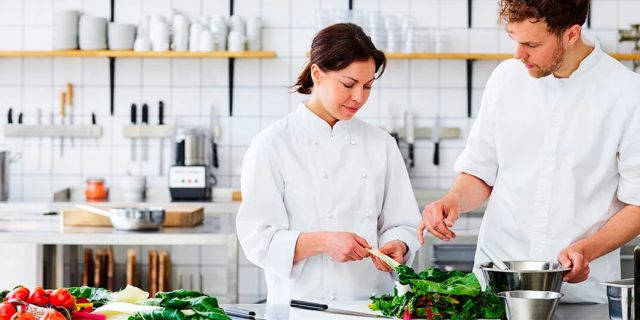 Menigo was in need of a clear structure and process that could help them achieve a coherent and goal oriented sustainability work, both on an organisational and employee level. Data collection was performed manually on an ad hoc basis through Excel, which was not only both time consuming and unsystematic but turned out to be insufficient to reach the quality demands placed on Menigo's sustainability reporting following their decision to report in accordance with GRI.
Driven by an aim to report on a high standard from the beginning they began looking for a system that could collect all data in one place while ensuring that the collected data was reliable, traceable and comparable.
High-quality sustainability reporting quickly achieved after efficient platform set-up
With increasing demands placed on Menigo's sustainability reporting, having access to reliable sustainability data is a valuable and important asset for the company. After having benchmarked several systems to each other, Menigo chose Position Green as the ESG platform that could provide them with the most advanced tailored solutions and features, the possibility to manage complex data and the most efficient system integration process. The decision to start a license subscription came close to the publication deadline of Menigo's sustainability report, which placed immediate demands on their new partner's efficiency. Menigo's Corporate Sustainability Manager recalls the simple and efficient set-up process marked by a fantastic team-spirit on both ends. Having achieved a new structure to their sustainability work, Menigo conducted their reporting at a high standard already in their very first sustainability report.
Measurability enables positive change
Position Green enables Menigo to extract accurate statistics on a need-to-know-basis, which results in increased transparency within the organisation, not least in their ongoing efforts to highlight various gaps. Having access to comparable statistics that builds on complex data streams allows them to quickly identify and analyze strengths, weaknesses and what they need to change in order to reach their sustainability targets set for the year 2050. They can also tie their results to organisational change management processes. Making sustainability measurable results in a natural sense of progress at all levels of the organisation. Position Green also lets Menigo communicate their sustainability work more transparently than before, which has been greeted with positive reactions among their clients. Position Green has become a means through which Menigo can communicate their results, challenges, progress and measures taken to advance their sustainability work further to meet their client expectations.
Christoffer Carlsmose and Menigo as
Champions of sustainability
Menigo delivers food, equipment and beverages to businesses all over Sweden, with the goal of being the best partner for those who work professionally in restaurants, service trade and catering.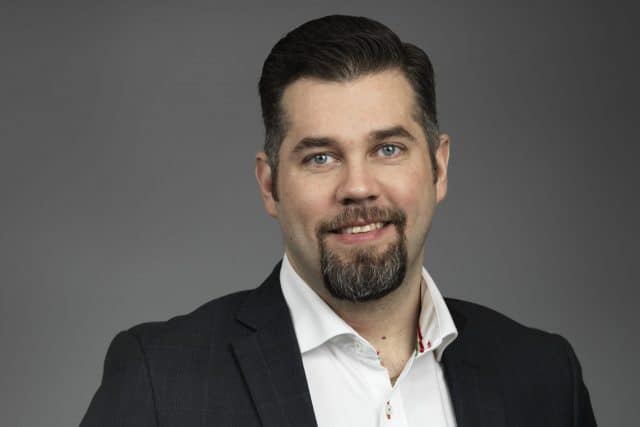 What is important for you when it comes to reaching your sustainability goals?
The most important aspect is that we maintain the strong sense of momentum that currently permeates our organisation. Our sustainability work is not dependent on individual sustainability enthusiasts but formally integrated on all organisational levels, from management level down to every team. I am proud that we have had the courage to set long-term, ambitious goals to year 2030 and even as far ahead as year 2050. These goals have helped us to establish important corporate values that guide our organisation into the future. Equally important is that they define for our current and prospective employees what we as a company stand for, helping us attract talent that value sustainability as much as we do. Collaboration within our industry and across our value chain is also an essential aspect to not only reach our sustainability targets but to achieve an impact beyond our own walls and towards a common sustainable future.
Which role models inspire you in your everyday sustainability work?
Max Burgers' Sustainability Director Kaj Török has an impressive drive that not only affects his colleagues but also has an intoxicating effect on the world around him, helping him succeed in implementing internal changes but also inspire other organisations to take a more ambitious and goal-oriented grip on their sustainability work. I am also inspired by Johan Rockström and his colleagues at Stockholm Resilience Center for maintaining their motivation and sense of urgency despite often working against the current. They manage to simplify the complex when explaining to politicians, the enterprise world and citizens what global environmental challenges we are up against. There are also many everyday heroes that inspire me: my colleagues at Menigo, industry colleagues and clients that through their passionate commitment to sustainability help us implement important initiatives and enthuse our surroundings.
Do you have any advice, ideas or perspectives that you want to share with sustainability colleagues from other organisations?
Our clients often ask me for advice on how to get started with their sustainability work. I always advise them to start by identifying where their company has its greatest positive/negative impact and which of the company's focus areas can be connected to areas which their employees feel passionate about. By linking the corporate sustainability agenda to issues that your employees feel strongly about it is easier to create a sense of enthusiasm for the company's sustainability agenda, while also turning employees into ambassadors that will translate overarching sustainability targets to their everyday work.
Want to know how we can help you make ESG measurable and actionable, accelerating your sustainability agenda?
Please share your contact details and we will be in touch shortly.