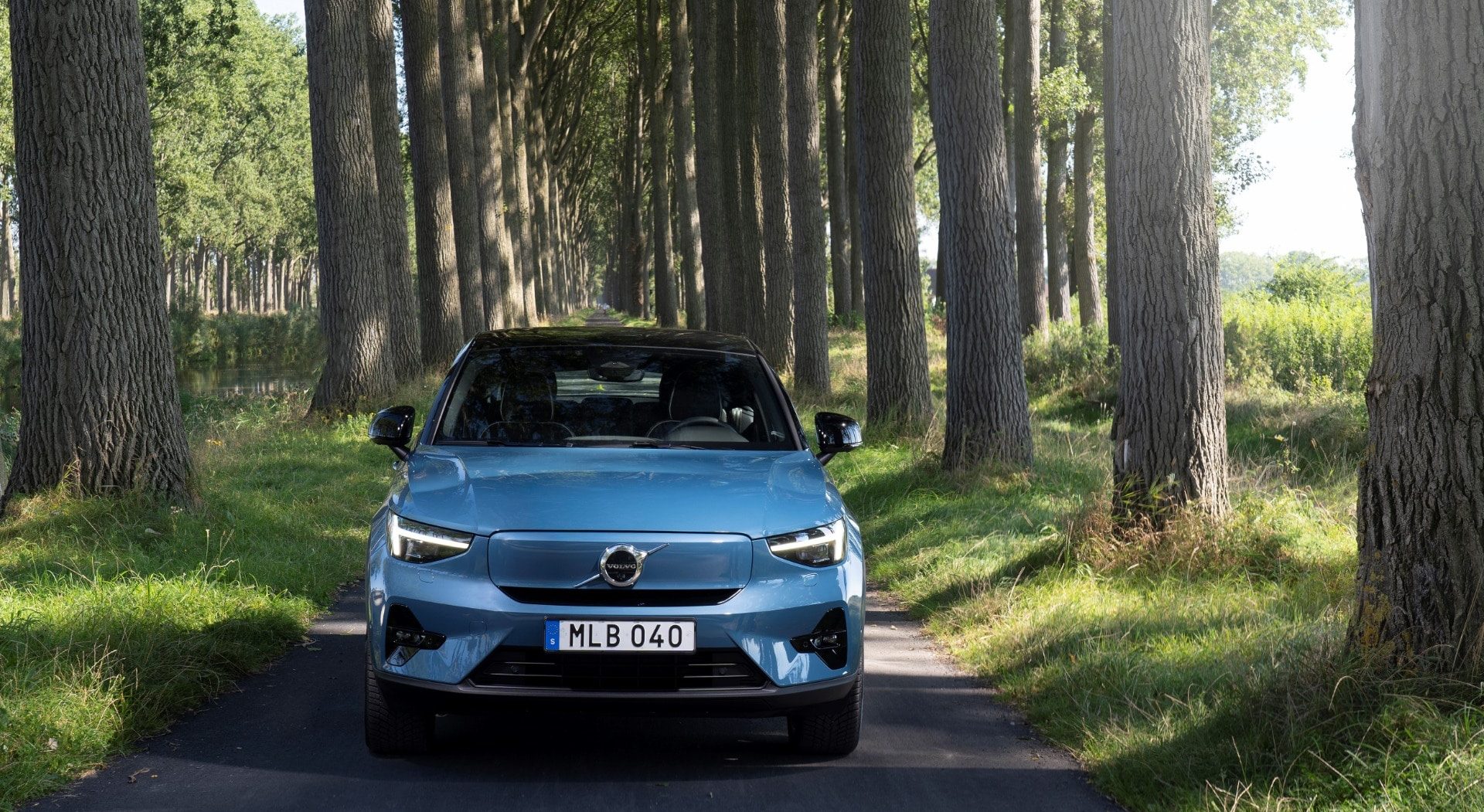 How Volvo Cars
succeeded with
their CDP scoring
The CDP assessment results have just been announced, and Position Green's customer Volvo Cars has been awarded the highest rating and is included in the prestigious A-list. We talked to Ulrika Linneroth, Sustainability Governance at Volvo Cars, about their CDP journey and how they succeeded in getting their CDP score. 
"Volvo Cars is happy to see that once again we have been awarded the highest rating. We have disclosed our climate data in the CDP database for the past three years and have since then moved our position from a mid-rating C-level, and climbing up to the highest leadership position A," says Ulrika Linneroth. 
A CDP score provides a snapshot of a company's disclosure and environmental performance. CDP data is rated to be the most credible company rating in the world, in addition to the fact that many raters use CDP data. 
Structure, processes and collaboration are Volvo Cars' keys to success 
There is hard work behind Volvo Cars' success in their CDP journey. In fact, at Volvo Cars sustainability is as important as safety and is part of their company purpose. 
According to Ulrika Linneroth, Volvo Cars has a comprehensive climate plan which addresses carbon emissions across its operations and products, with the ambition to become a climate-neutral company by 2040. 
As a first tangible step towards Volvo Cars' 2040 vision, the company aims to reduce its lifecycle carbon footprint per car by 40% until 2025. Volvo Cars aims to become a fully electric car maker by 2030 and plans to roll out one new electric car every year. Ulrika Linneroth points out that this is one of the auto industry's most ambitious electrification plans and part of the ambition to become a climate-neutral company by 2040.
"Since we started the CDP reporting, we have put a structure in place and improved our processes, which is the fundamental basis. In addition, we also have a strong collaboration with key stakeholders across the company. We have very dedicated people that really want to make a difference and ensure that Volvo Cars' reduces emissions across our value chain."
Why working with CDP is important
Ulrika Linneroth and Volvo Cars put a lot of effort into their CDP work because they want to be part of the green transition.
"The climate crisis is real, and as a car company, Volvo Cars recognises our part of the problem and needs to be part of the solution. CPD facilitates companies to report and be assessed in the same way, making it easier for consumers, investors, and other stakeholders to compare. CDP data is also useful for benchmark against peers and to recognize our strengths and challenges. Working with disclosing CDP data and other ESG ratings helps us as a company to verify that we are on the right track of becoming a sustainable business," emphasises Ulrika Linneroth. 
Why Volvo Cars recommends Position Green
To enhance Volvo's sustainability efforts, they needed a speaking partner and a sounding board to complement them on their journey. In 2020 they decided to collaborate with Position Green, which according to Ulrika Linneroth turned out to be a good match. "We use Position Green as an advisor before we disclose information to CDP. Position Green has been invaluable in providing detailed feedback and recommendations on the content in our reported climate and water data, helping identify gaps and ensure the best possible CDP rating." 

Ulrika Linneroth
Sustainability Governance, Volvo Cars
Ulrika belongs to the Global Sustainability Team at Volvo Cars and she is the project lead for ESG ratings within the company, such as the CDP.
Are you interested in learning more about CDP reporting and how to succeed with your company's CDP score?
Please get in touch, and we will be happy to advise you along your journey!