Blåkläder – data-driven
sustainability work
with a focus on the life cycle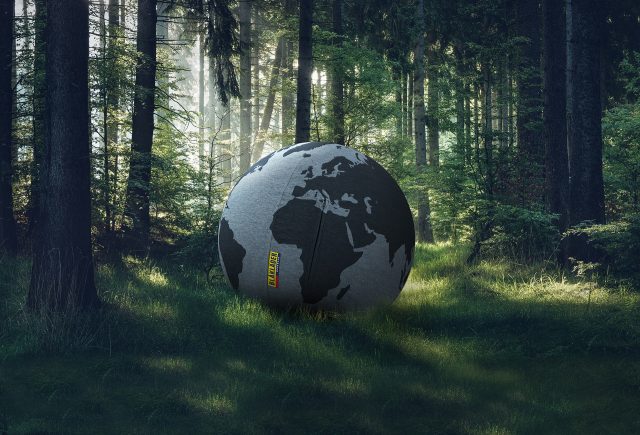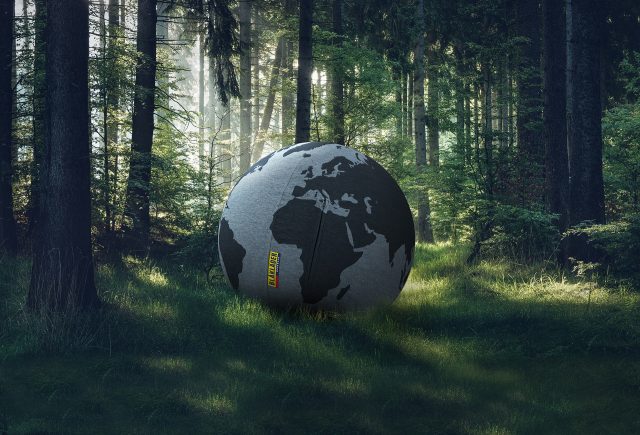 Blåkläder's sustainability work caught our attention for several reasons
They have clearly profiled themselves as sustainable and highlighted their sustainability work, but with their own message – that product quality and longevity beats recycling. Through our work with them, we have seen how they are working with sustainability data on a very detailed level. As a supplier, it is of course inspiring to see customers who maximise the benefits of our tools.
We had the opportunity to learn more about their sustainability work by talking to Ann Carlsson, Sustainability manager at Blåkläder.
Can you tell us about the background of your sustainability work – what is your starting point?
Our central starting point has been to reduce unnecessary consumption. We see this as the most important piece of the puzzle for being as sustainable as possible. Using recycled raw materials is of course attractive from a sustainability perspective. But what is sometimes forgotten is that the raw materials are only a very limited part of a product's environmental impact. In workwear, we can use recycled raw materials to reduce the imprint of our products by at best 10%. But recycled materials are unfortunately far from climate neutral and many steps in the production chain remain unchanged. By focusing on our products having a longer product life cycle, the need to buy new is simply reduced, which is absolutely central from a sustainability perspective.
Blåkläder's owners not only own Blåkläder, but also have a number of other companies in their portfolio. They have their own factories in Asia, which has given Blåkläder a unique control over social and environmental sustainability in sewing production and in the supply chain. This creates the conditions for an even occupancy in production, which in turn means that our employees in the sewing factories can have a steady employment.
What has been the biggest challenges in your sustainability work?
Preconceived notions about "Sustainable materials" (such as recycled cotton) without having a holistic view.
How do you handle them?
We wanted to be as clear as possible in how we handle the issue of sustainability – that we take a holistic perspective on sustainability that makes a difference. In much of our marketing communication, we want to be clear about why we believe that our approach is sustainable – even though we do not focus on using recycled materials or have a separate "Eco" collection.
From a sustainability perspective, our factories are an important asset. Partly regarding the social aspects, but also from an environmental perspective. We can choose to quickly get solar panels in place and to buy materials that have less impact. Only by installing solar panels we have reduced emissions of CO2-equivalents by more than the equivalent of 2,000 tonnes / year.
Another example is the synthetic fibers used in our clothes.
By sourcing textiles where the synthetic fiber has acquired its color already when it is spun out, we can remove the entire dyeing process of the finished fabric – this saves an enormous amount of water, chemicals and energy. As an example, we changed a lining material in our jackets to spun-dyed Polyamide. Although this is a relatively small part of each jacket, the change resulted in a total saving of 7.4 million liters of water and 82 tonnes of CO2-equivalents per year.
What role does data play in your sustainability work?
Data is very central for us to understand the impact of the measures we take. We use Position Green Platform to collect data and understand outcomes. What happens if a supplier switches to wind power? What does it give in concrete terms? When we work with and communicate sustainability, we want to base this on facts and concrete data.
How do you feel that your sustainability work is received by customers and owners?
The interest in sustainability is strong, but requires customers and those who act to think beyond green labels and symbolic sustainability measures. Our challenge is to communicate our perspective in a concise way. Our customers understand this. Working with Position Green has facilitated this by having concrete and useful data to communicate.
What is important in your organisation to achieve your sustainability goals?
We are committed to STICA with a focus on the climate target of 1.5 degrees by 2030. We therefore place great emphasis on reducing our CO2 emissions. That is why we brought in Position Green – we need more measurable sustainability goals, mainly in the manufacturing process where the greatest climate impact is found.
What role models and good examples are you inspired by in your sustainability work?
There are many who do great things, but with very different preconditions. We are always inspired by companies that dare to be a bit uncomfortable and question preconceived "truths". To only do what is expected of the outside world, without understanding the actual impact, is not something we advocate. This is especially true when it comes to sustainability. There are many self-proclaimed sustainability definitions based on far too simple data. The right thing to do isn't always the easy thing to do. But it still needs to be done.
Do you have any tips, ideas or views that you want to convey to sustainability colleagues at other companies?
Take an holistic view – see the big picture and do not stare blindly at superficial sustainability – go deep. Think longevity.
Want to know how we can help you make ESG measurable and actionable, accelerating your sustainability agenda?
Please share your contact details and we will be in touch shortly.