What companies can learn from the final TCFD Status Report
In October 2023, the Task Force on Climate-related Financial Disclosures (TCFD) published its sixth and final status report. This article provides some key takeaways from the report and insights into what's on the horizon for climate-related disclosures.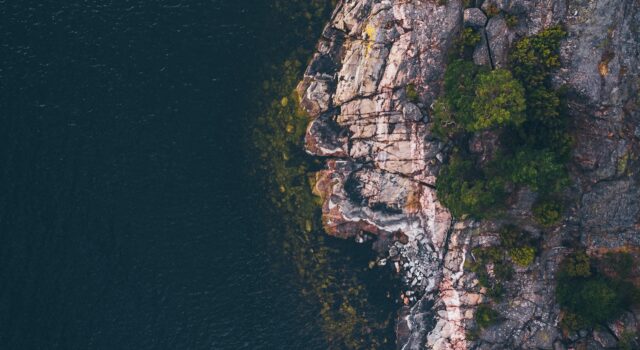 TCFD hands over the reins to ISSB
Six years after the Financial Stability Board (FSB) formed the Task Force on Climate-related Financial Disclosures with the aim of enabling companies to report on financial risks associated with climate change, the TCFD has produced its final status report, and the Task Force will now be disbanded. From 2024, the International Sustainability Standards Board (ISSB) will assume responsibility for monitoring companies' progress on climate-related disclosure.
Immense progress driven by TCFD
The Task Force has been instrumental in advancing consistent climate-related financial disclosures around the world. This is evidenced by the 19 jurisdictions – accounting for almost 60% of global GDP in 2022 – having final or proposed TCFD-aligned disclosure requirements. The TCFD has had more than 4,800 organisations signal support for their 11 recommendations, spanning companies and civil society to government authorities. The status report also indicates that 97 of the 100 largest companies in the world have declared support for the TCFD and/or report in line with the recommendations.
Incorporation of TCFD into standards
Many major climate-related disclosure regimes have incorporated the TCFD recommendations into their requirements and guidance. Furthermore, several governments, regulators and standard setters have implemented the recommendations in developing climate-related reporting requirements and standards. This includes the US Securities and Exchange Commission (SEC Climate Disclosure Rule), the UK Parliament, the European Commission (CSRD/ESRS) and ISSB. 
Moving forward, work will be done to ensure the interoperability of the ISSB standards with regional and jurisdictional frameworks to support consistent reporting across jurisdictions.
Key takeaways from the 2023 TCFD Status Report
Strong growth but gaps remain
When reporting on 2022 data, 58% of companies disclosed in line with at least five of the 11 recommended disclosures (18% increase from 2020) but only 4% disclosed in line with all 11. While disclosure levels continue to increase, not enough companies are disclosing decision-useful climate-related financial information, in particular, relating to the impact of climate change on their businesses, strategies and financial planning. 
This finding is supported by Position Green's 2023 ESG100 analysis of the ESG reporting of Scandinavian listed companies. It reveals that 54% of companies assess their climate-related risks but only 8% disclosed the financial impacts, and while 62% of companies have committed to net-zero emissions, only 41% report having a climate transition plan.
Limited climate-related disclosures in financial filings
The Task Force report found that information aligned with the 11 recommended disclosures was four times more likely to be disclosed in sustainability and annual reports than in financial filings. While progress has been made, the IPCC has reported that many climate-related risks – and associated losses and damages – are higher than predicted, and more companies will need to incorporate climate-related issues into their financial filings. This information is crucial for investors, lenders and insurance underwriters to accurately assess and price climate-related risks and opportunities and allocate capital.
Strong implementation across jurisdictions
The majority of jurisdictions with final or proposed climate-related disclosure requirements specify that such disclosures be reported in financial filings or annual reports.
The 2017 TCFD report proposed that companies should determine materiality for climate-related issues as they do with other information included in their financial filings. Since then, the EU's new Corporate Sustainability Reporting Directive has also mandated a double materiality assessment for in-scope companies. Of the 19 jurisdictions with final and proposed TCFD-aligned disclosure requirements, seven included explicit guidance on materiality in the requirements — either financial materiality or double materiality.
Hard to secure climate-related data from investee companies
Based on a TCFD review of publicly available reports, nearly 70% of the top 50 asset managers and 36% of the top 50 asset owners disclosed in line with at least five of the recommended disclosures. However, a 2022 Task Force survey found that the top challenge to climate-related reporting for asset managers and asset owners is securing high-quality data from investee companies. 
Complete, accurate, and reliable data is critical for companies when preparing their financial statements and disclosing decision-useful information for investors and other stakeholders.
How can Position Green help?
Position Green provides award-winning ESG data management software and advisory expertise to support companies throughout the process. Account for how climate change will impact your operations and profitability in line with the TCFD framework, and streamline how you calculate and report your GHG emissions and other relevant data. As a trusted partner, we can help you conduct a thorough climate risk assessment, develop a robust net zero plan, and ensure quality disclosures that meet regulatory requirements and investor expectations.
Sign up to receive the 2023 ESG100 report
Key takeaways from the ESG100 report will inspire organisations to a more efficient use of ESG data for decision making, using insights to empower action for a sustainable, fair and resilient future.
Register below to get the 2023 ESG100 report.