Sustainability 
is our business
As a pure play sustainability partner, we aim to lead by example in our ESG performance. We strive to ensure that we are transparent and accountable for all our material impacts. At the same time, we hope to provide clients and future collaborators worldwide with a best-practice blueprint for leading the charge in sustainable business.
Read our ESG Report 2022
Get a closer look at how we at Position Green manage environmental, social and governance risks and opportunities for our enterprise. The report outlines company-wide sustainability efforts and reflects our ambitions as a sustainability leader within the industry.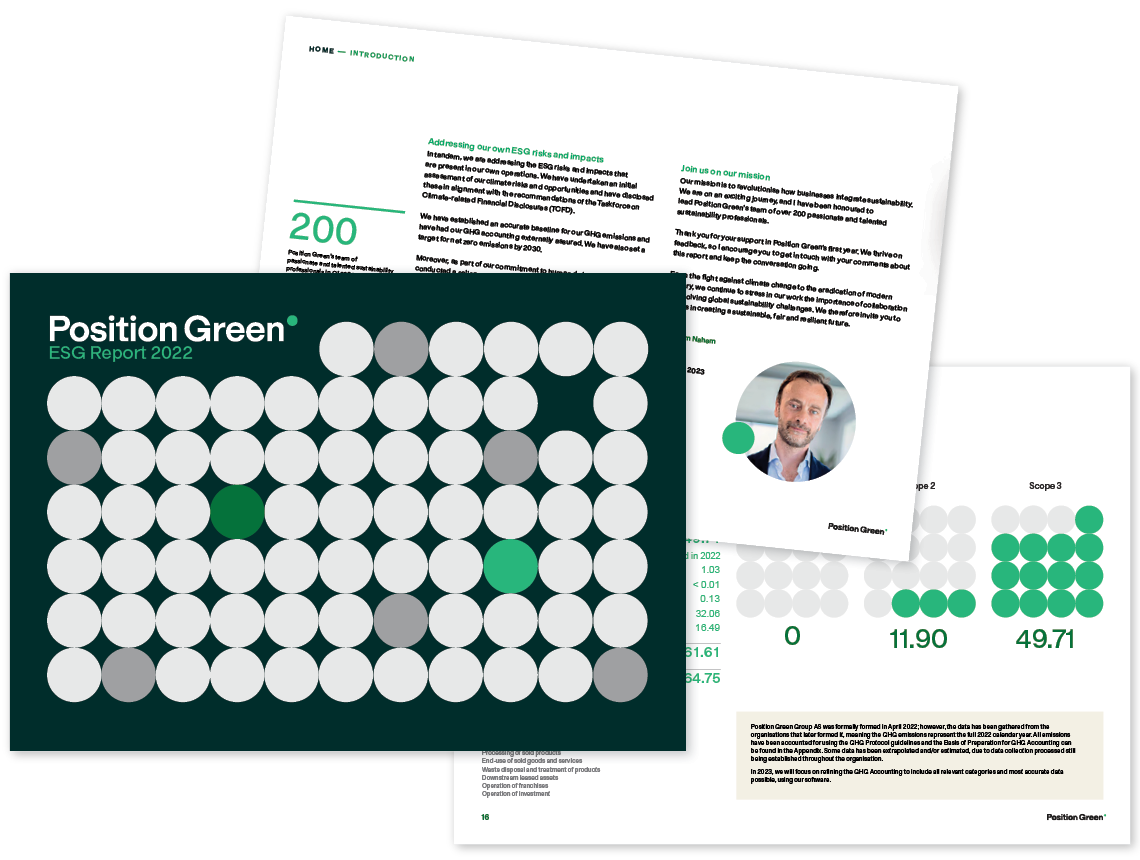 Building the foundations for sustainable success
We are in the business of making the world a better place. When we enable dynamic organizations across the world to reach their sustainability goals, we contribute to impactful change and a more sustainable future. Just like our clients, we are on our own sustainability journey. By establishing policies, developing systems and identifying which impacts matter most for our business, we embed sustainability into the very fabric of what we do.