Sustainability reporting software
Efficiently collect, analyze and report sustainability data from your entire organization and optimize ESG performance through data-driven insights. Collected data is structured in line with ESG standards and indexes to enable transparency and compliance in an evolving regulatory landscape.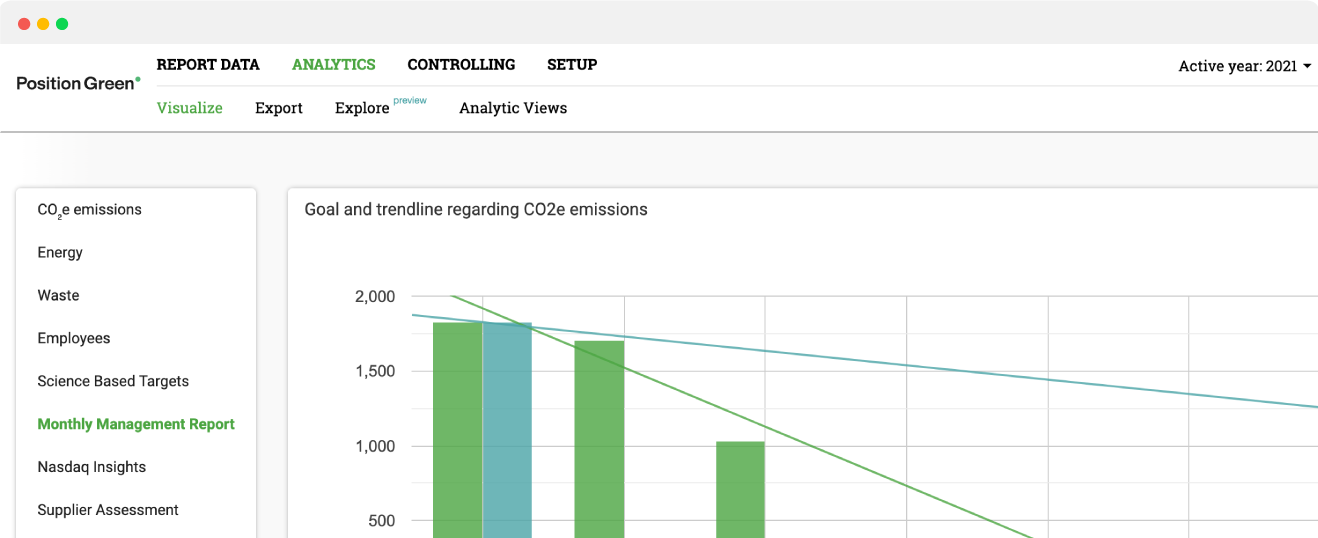 Empower your sustainability reporting with automation, accuracy and actionable insights
Automate and streamline
Enhance your ESG reporting through automated data collection, validation and traceability. Our software enables you to import ESG data using surveys, spreadsheets and API integrations with other systems. Embedded validations, frequency selection and tracking help improve your data quality over time and ensure compliance with new and upcoming regulations.
Analyze and export with ease 
Track your overall progress and potential ESG risks while ensuring alignment with frameworks and disclosures. Dashboard charts, benchmarking and visualizations make it easy to work proactively with your data and drive decisions based on insightful reports. Export the data as needed to support your business strategy and communicate strong performance to key stakeholders.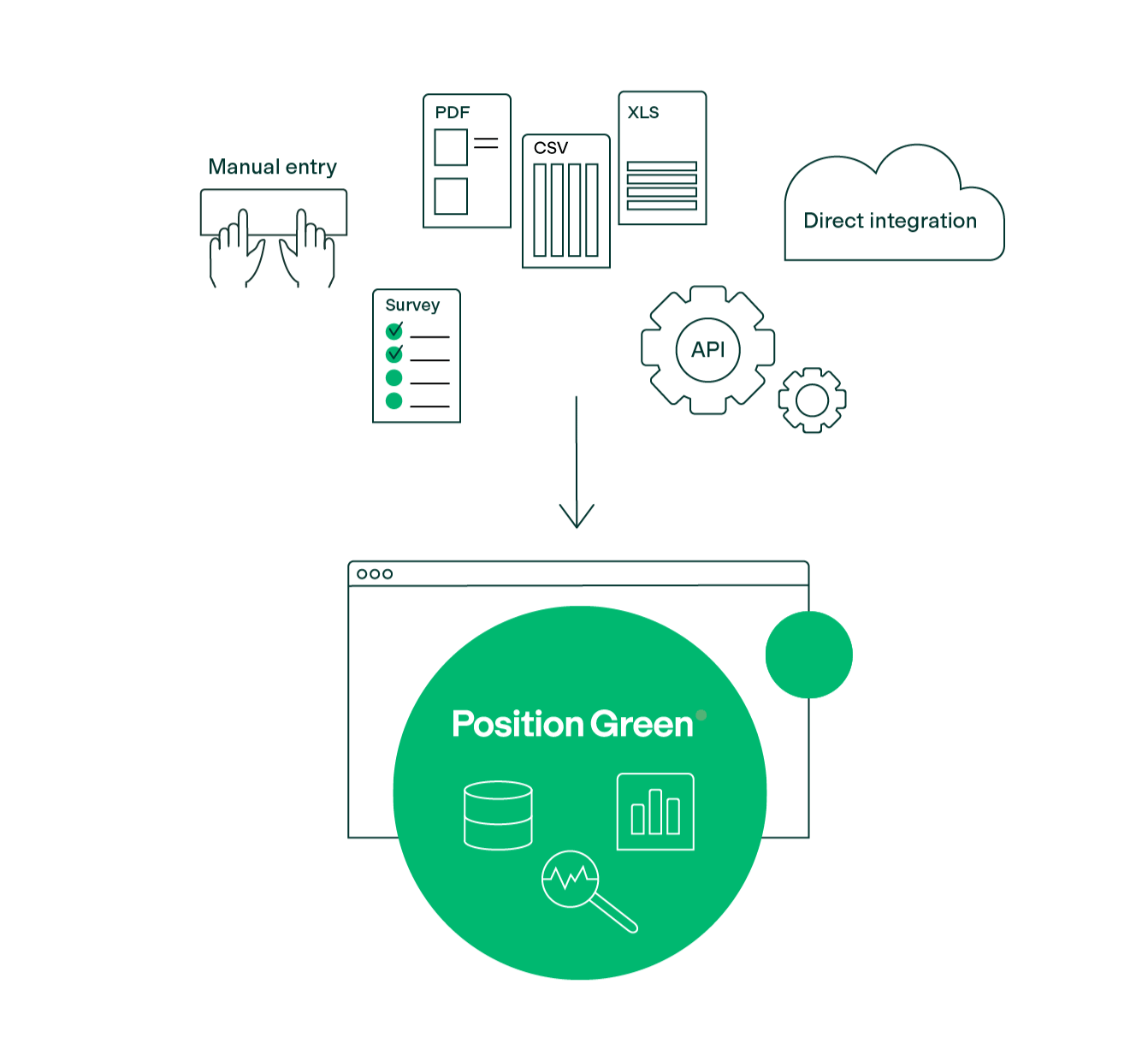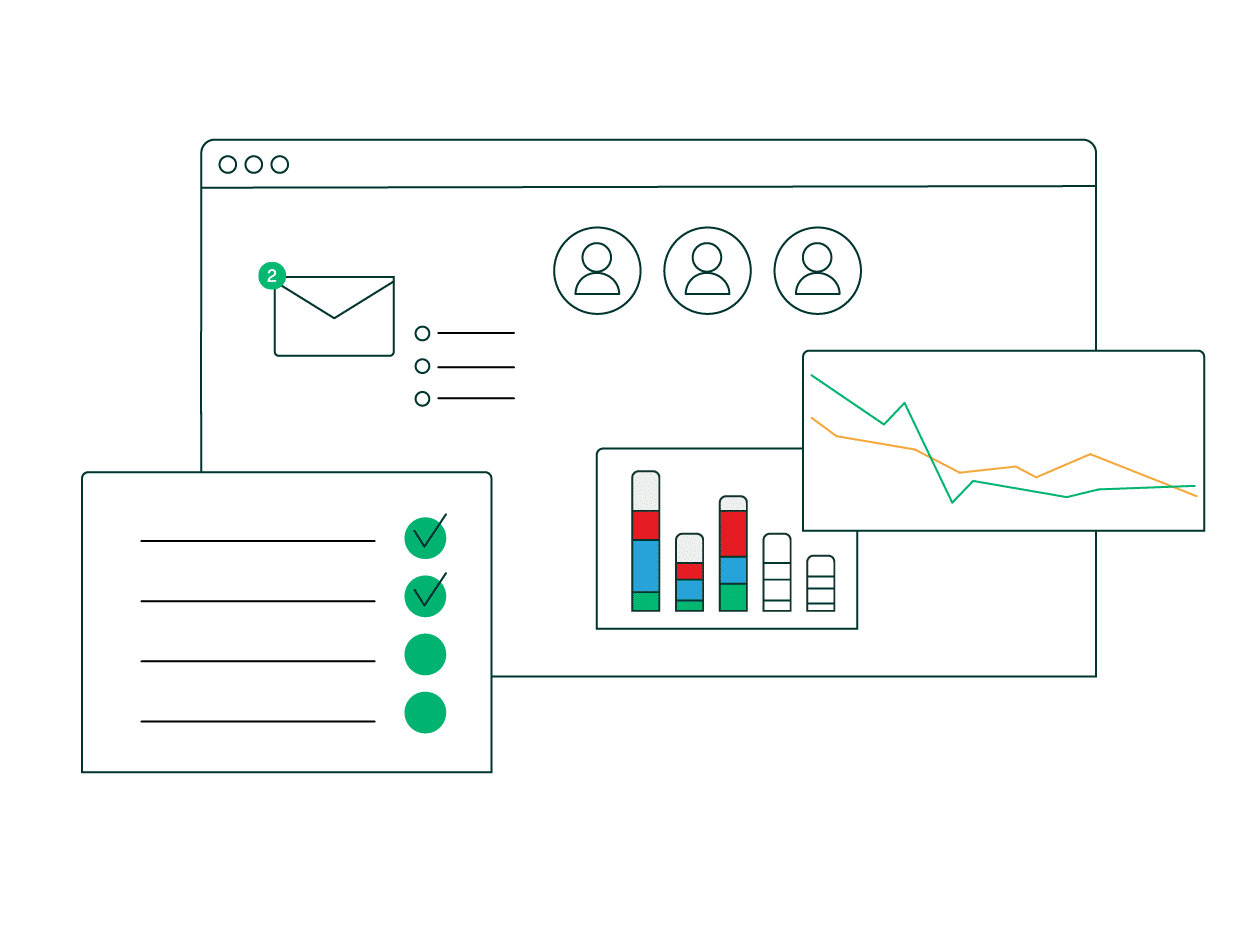 A holistic solution for efficient data management
Centralize and streamline how you work with your ESG data – from initial gap analysis to comprehensive audit trails. Easily delegate tasks and engage stakeholders through the platform depending on where you are on your journey. Our software is designed for user autonomy and enables a seamless transition from in-depth instruction to self-sufficient ESG reporting.
Fast-track onboarding with dedicated support
Choose a ready-made solution based on industry and reporting standards or customize the setup to suit your needs. Built-in ESG reporting frameworks, disclosures and best practices get you up and running in no time, with custom features shaped by our in-house sustainability experts. Close collaboration with our dedicated team ensures we fuel your journey from compliance to sustainable impact.
Browse ESG Solutions for frameworks and standards
Choose from pre-built ESG frameworks and standards for sustainability reporting. With Position Green's full-cycle ESG Solutions, you can measure what matters most to your company. Map, collect, analyse and report sustainability data across multiple ESG frameworks and domains, such as ESRS, GHG and HRDD.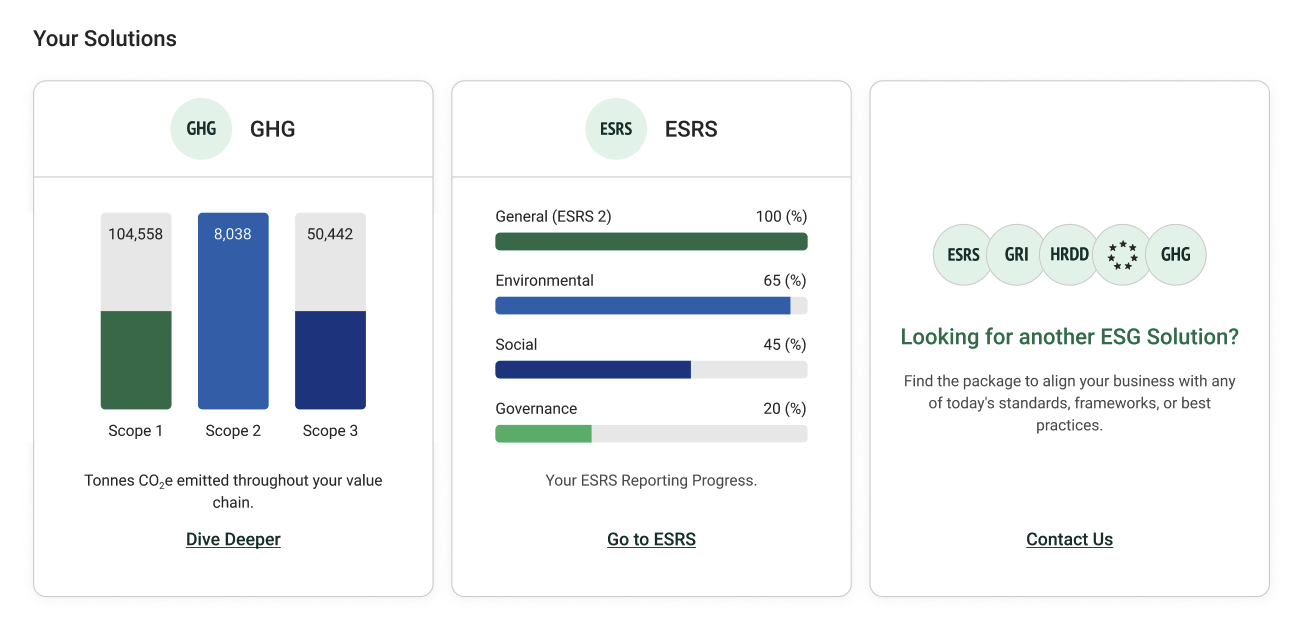 Let's accelerate your sustainability transition – together!
Let us walk you through Position Green's software focusing on features and solutions relevant to your company's needs and level of ambition.