Train your organization to boost ESG impact
Our ESG courses and e-learning packages help companies build new capabilities and advance their sustainability agenda. Empower your entire organization, ensure ESG compliance and drive long-term growth from within.
Employee course package
Train your entire organization in the fundamentals of ESG and create an ecosystem that drives positive change. An expanding number of ready-made introductory courses is available in this package, where our learning expert will help you select those that best suit your business needs. Your company can also customize the courses to make them your own.
Build a knowledgeable workforce and culture of sustainability
Embed ESG in the fabric of your business

Upskill and communicate your sustainability efforts at all levels
Select the courses to include in your package
Information Security
Learn what constitutes confidential data, why it's important to keep it safe, and essential security best practices.
Business Ethics
This course is helpful when implementing ethical principles in a company and covers the basic principles for ethical behavior.
Want to know how we can help you build new capabilities and educate your team?
Position Green works with companies worldwide to help navigate an evolving regulatory landscape, accelerate sustainability performance and sharpen your competitive edge. Find out how Position Green can help fuel your sustainability transformation.
Please share your contact details and we will be in touch shortly.
Specialist course package
Ensure that sustainability professionals stay one step ahead in driving your sustainable transformation. Choose from a range of specialized courses that are relevant to those responsible for your company's sustainability efforts. Build a strong cohort of experts who understand the importance of sustainability and can turn ESG ambitions into actions.
Enable collaborations to help advance sustainability goals

Keep up to date on ESG regulation and evolving requirements

Streamline the onboarding of new internal sustainability stakeholders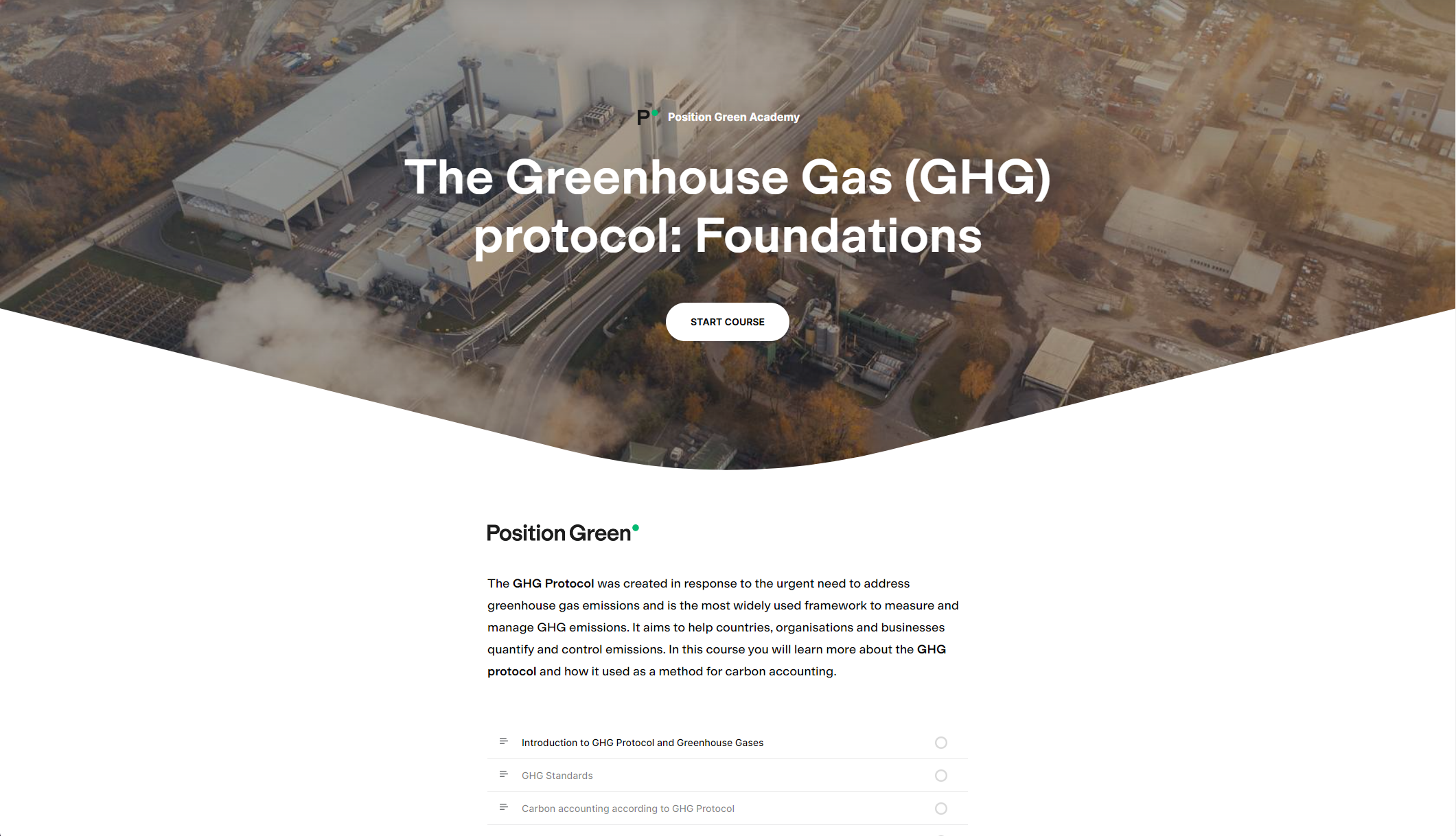 Select the courses to include in your package
SBTi – Handbook for SMEs or Large Companies
Option of 2 courses: A background about the SBTi, their methodology, requirements for carbon calculation and target setting, and documentation needed for the process for SMEs or large companies
Board & Management course package
Provide your upper management and board with essential knowledge on sustainability and ESG reporting. We guide you in selecting from our full course library based on your specific goals. Be confident that your leadership stays informed on current standards and regulations to ensure compliance and foster sustainable impact.
Anchor your sustainability strategy from the top down

Learn more about how ESG topics are connected to higher profitability

Take steps to mitigate business risks linked to ESG factors
Would you like to know more?