Partnership course: 
Position Green & BRC Executive Masterclass in Sustainability Strategy
Sign up for a practical masterclass in sustainability strategy and reporting with peers in business leadership. The course will be held on January 30 and 31, 2024.
Through guest speaker presentations, case study examples and group activities, this course will broaden your knowledge of core sustainability concepts. You will gain a practical understanding of environmental, social and governance (ESG) impact management and develop best practices in sustainability strategy and reporting.
Training outcomes
This two-day course will provide you with:
An extensive run-through of critical concepts in sustainability integration, tailored to the retail industry.

Whether it be working through a target-setting process in strategy development or discussing the challenges of data collection and handling in reporting, this hands-on course will give you and your organization the tools and templates to engage in a meaningful sustainability transformation.
Course content
Over this two-day course, building on case study presentations and inputs from guest speakers, participants will actively work through the core pillars of sustainability transformation including:
Sustainability models vs ESG risk management frameworks

ESG impact management

Sustainability and maturity models

Compliance vs sustainability drivers

Materiality determination

Strategy development and target setting

Management actions

Data collection and assurance


Sustainability reporting
Course format
The course is highly interactive with the aim of generating effective learning and practical outcomes

The course includes lectures, guest speakers and group activities 

Participants generate considerable cross-learning and work on real-world reporting problems

At the completion of the course, participants will have constructed a work plan for their own organization's sustainability strategy development and to meet their sustainability communication and reporting goals

The course is specifically tailored to the participants' relevant sector and interest areas.
Find out more about the partnership course here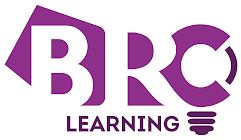 Who is the course aimed at/what level of experience or knowledge?

The course is designed to cater for a wide range of levels of ESG/Sustainability knowledge and experience, from novice through to professional. It achieves this wide range through the use of tested models which can be applied by participants and their organizations at different levels of maturity.  

We have already started our ESG strategy so how will this course benefit me? 

Yes – absolutely. The course will do deep dives into strategy, helping participants to find out whether or not their strategy is fit for purpose in addressing the company's most material ESG issues. We will examine the trigger for the strategy, the suitability and order of the strategy's operational steps and tests on the strategy's targets to see whether they give you want you really want or need? We will look into the measurement and reporting of strategic targets, with a strong focus on communicating for success. We will also cover how to adapt your strategy to changing regulations and operating conditions, including how to deal with difficult decisions.

Can we split the 2 days between 2 different people or can I just attend 1 day? 

This is possible, but not ideal. The course builds through a logical sequence of carefully designed ideas and concepts over the two days, which participants use to develop their knowledge and participate in the real-word learning exercises. Coming in on day two without the pre-requisites developed on day one will not give the participant the full learning value of the course.
About the course instructors
Calum Revfem is a Director at Position Green Advisory and an internationally recognized sustainability expert with extensive experience as a reporting and strategic advisor. His reporting expertise covers recognized frameworks including ESRS, GRI and ISSB. He has provided strategic advice and written sustainability reports for leading listed and private companies. He joined Position Green in 2020 after establishing the specialized sustainability consultancy Proxima. Calum frequently writes and speaks on the topics of sustainability and reporting.  
Julia leads Position Green's advisory practice in the UK and has been a trusted sustainability advisor to many global retailers. She is an experienced advisor to CEOs, board and senior management, and has been leading training courses and seminars in sustainability reporting and strategy for the past 6 years. Julia holds a BSc in Economics and Sustainability from University of Gothenburg, Sweden and University of Sussex, UK.

Calum Revfem
Director
Position Green

Julia Höglund
Senior Manager
Position Green