GRI Standards
Certified Training
Are you interested in learning more about how to use the Global Reporting Initiative Standards and improve the quality of your company's sustainability reporting? Sign up for our upcoming GRI Certified Training in Copenhagen, Oslo, Stockholm, London, New York or Houston.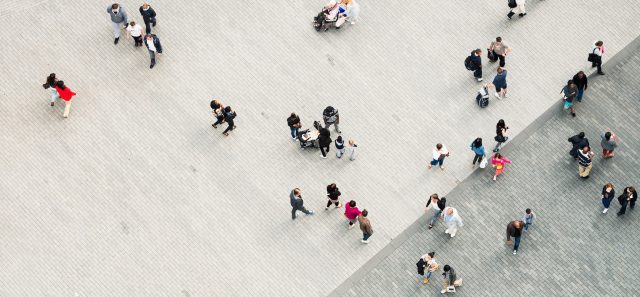 Training outcomes
At the completion of the course, participants will:
Have a comprehensive understanding of the GRI Standards and how to apply them in practice
Be able to implement a sustainability reporting process in their own organization
Be able to prepare a sustainability report in accordance with the GRI Standards
Course content
Introduction to the GRI Standards
Preparing to report – what needs to be done before starting a sustainability reporting process
Stakeholder engagement – how to identify and interact with stakeholders to identify relevant topics for reporting
Materiality – how to assess and prioritize material topics for reporting
Metrics and disclosures – understanding generic (organizational) and specific (material topics) disclosures required by the GRI Standards
Targets – setting and communicating effective targets
Communication – producing compelling and engaging reporting that meets the reports audience needs and expectations
Sector specific approaches – how to meet sector specific requirements i.e. for various industries
GRI Standards – how to ensure compliance with the GRI Standards.
Course format
The course is highly interactive with the aim of generating effective learning and practical outcomes.
The course includes lectures, guest speakers (existing GRI reporters and subject matter experts), group activities and report reviews
Participants generate considerable cross-learning and work on real-world reporting problems
At the end of the course, participants will have constructed a work plan for their own organization's next report
Each course is specifically tailored to the participants' relevant sector and interest areas
The Global Reporting Initiative (GRI) Standards is the world's most recognized and widely used sustainability reporting standard. The Position Green Group is an established training partner in the Nordics with extensive experience of GRI certified training and provides comprehensive sustainability reporting training in the understanding and application of the GRI Standards.
Course participants who complete the course are certified by the GRI head office in The Netherlands. The training refers to the latest version of GRI Standards which will become mandatory for reports published after 1 January 2023.
About the course instructors
The program is designed by internationally-recognized reporting expert Calum Revfem and delivered by Position Green's team of experienced consultants and certified GRI trainers.
Calum Revfem
Upcoming courses:
No events planned
Contact: For any inquiries regarding the course, please contact us at training@positiongreen.com