Webinar: How to
approach biodiversity
In the end of May, Position Green hosted a webinar titled "How to approach biodiversity".
A recorded version is now available below.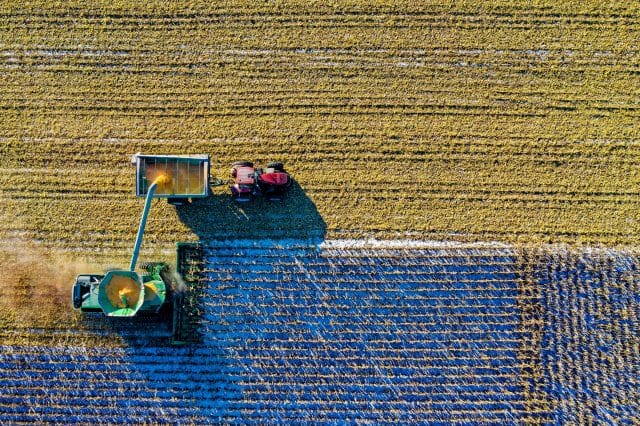 "Biodiversity has gone from something nice to have – to something need to have". Says moderator Paulina Björk, Head of Sustainability at Position Green, in one of this year's most crucial webinars about the importance of biodiversity. 
Key points from the webinar include:
Deeper understanding of how global and local loss of biodiversity both affects and is affected by companies in their full value-chain

Clear insight in the benefits of setting scientific and measurable goals for biodiversity within the existing frameworks, indexes and measurements

Examples of corporate actions to undertake in order to mitigate the issue of biodiversity, develop biodiversity's future prosperity, and, as a result, gain overall company success.
The webinars panel covers:
Josefin Blanck

, Environmental Advisor at Vattenfall, who highlights how nature and biodiversity impacts and is impacted by energy production and operations. Josefin lists different ways a company may focus on restoration, building knowledge and investing in specific research to be more environmentally conscious.

Mette Duedahl Høyer

, Chief Production and Sustainability Officer at Ingleby Farms, who expresses the importance of setting biodiversity goals, and takes a more practice-oriented approach by giving examples in ways Ingleby Farms uses the immediate environment as an indicator of biodiversity growth.

Tove Hägglund

, Business Area Manager at Ecogain, who brings up Ecogains Biodiversity Index which is used to categorize about 400 of the largest companies in Europe to analyze the companies' involvement in biodiversity. As Tove says , "

31% of the companies don't even mention biodiversity in their reports and we see this as a blind spot in many businesses' risk assessments

".

Emine Isciel

, Head of Climate and Environment for Storebrand, who explains how Norway's largest private investor tackles biodiversity. By launching policies, collaborating with sustainable partners, using strong frameworks as well as identifying where high impact is found, Storebrand manages to achieve a successful biodiversity, in addition to a successful company.
Our panel includes: 
Josefin Blanck, Strategic Environmental Advisor, Vattenfall

Mette Duedahl Høyer, Chief Production and Sustainability Officer, Ingleby Farms and Forests

Emine Isciel, Head of Climate and Environment, Storebrand

Tove Hägglund, Business Area Manager, Ecogain
Moderator: 

Paulina Björk, Head of Sustainability, Position Green 
Receive the recording by submitting your contact details below