TCFD, CDP, ISSB: A Clear Picture from the Sustainability Puzzle
Currently, the United States (U.S.) does not require any Environmental, Social, and Governance (ESG) disclosures at the federal level; however, the adoption of the ESG framework in investing has gained traction within. As more companies are actively working to integrate ESG scores into their corporate fiduciary reporting, the question lies, which sustainability reporting framework should they adopt? Advisory Manager of Position Green US, Erin Knowles, discusses the different frameworks and the collaborations between them.
Raise your virtual hand if you have felt overwhelmed or puzzled by the so called "alphabet soup" of sustainability reporting. I have good news. First, you are not alone. Second, the frameworks and standards are beginning to come together to relationally fit each other. Much like, well, a puzzle. The past several years, we have seen a lot of emerging frameworks come into the picture, and we are now beginning to see the benefits of collaboration and an open dialogue between the leading organizations that establish industry best practices. For U.S. based companies, the most widely adopted frameworks and standards are Task Force for Climate Related Financial Disclosures (TCFD), and CDP (formerly known as the Carbon Disclosure Project), and Sustainability Accounting and Standards Board (SASB)/International Sustainability Standards Board (ISSB).
TCFD: Reporting on Financial Risks Associated with Climate Change
TCFD was created in 2017 with the goal of enabling companies to report on financial risks associated with climate change. The framework is based on four key areas: governance, strategy, risk management, and metrics and targets. By disclosing this information, companies can better understand and manage the risks associated with climate change, and investors can make better-informed decisions about their investments.  Within the broad framework of TCFD lies a more in-depth analysis of transition risks, physical risks, and opportunities. Companies often overlook this list of eleven disclosures as part of their TCFD assessment, but this is where the real impacts are uncovered. This process enables a company to have a bird's eye view of what the material risks and opportunities are to their business. These risks and opportunities can then be analyzed in context of the climate scenarios so decision makers can have a comprehensive understanding of the risks and opportunities specific to their business.
At Position Green, we work with clients to model the different potential climate scenarios that are likely to play out in a 1.5°, 2°, and 3° C world, the different impact scenarios of climate change. For reference, a 1.5°C world is what climate scientists have identified as the climate balance threshold above which would mean irreparable harm to the planet. The scenarios are based on the policies adopted to address climate change at varying levels of ambition. Using a well-defined and tested methodology and best in class research, from sources like the International Energy Agency (IEA) and Intergovernmental Panel on Climate Change (IPCC), we can derive meaningful inputs based on company interests, provide a summary, and give various recommendations to our clients. The output from this exercise is a comprehensive report that can help guide a company on the most optimal business strategy for each scenario, providing foresight into clearly defined material risks and opportunities that will play out as we transition to a low carbon economy. This can help with estimating potential financial impacts and enable informed decision-making during volatility.
Time and again, we are seeing companies who have integrated ESG into their business strategy are more resilient during volatility; and therefore, maintain stakeholder value over the long term. This 2022 Wiley report demonstrates how firms who already considered ESG in their business operations were more resilient during an uncertain time.
CDP: Reporting on Business Strategy Relating to Nature Disclosures
Whereas TCFD is often incorporated into company ESG reports and even, increasingly, financial statements, CDP is conducted through a questionnaire that is released annually. Previously, companies could only report on climate change, which includes their greenhouse gas emissions, but now they can also report on water and forests. The questionnaires are industry specific and ask a variety of questions regarding the company's business strategy as it relates to nature-related disclosures. This data is used to benchmark performance and help companies identify areas for improvement. Disclosing as a company can protect and improve brand reputation, boost competitive advantage, and uncover risks and opportunities. Vendors, suppliers, customers, and investors can use this data to decide which businesses they want to work with.
Questionnaires are scored based on an A-F scale. Getting a good score is important for boosting reputation and the sought after social license to operate. In some cases, a vendor may request a company to disclose through CDP. If a company is caught off guard by this request and unable to submit in time for the July deadline, they will receive an F for non-disclosure. It is better to be ahead of the game in this regard, so the company's reputation is not at risk. Solutions providers such as Position Green can increase a company's potential to get a good score.
For the past several years, CDP has incorporated TCFD considerations into the questionnaires to streamline the reporting process. Therefore, conducting a TCFD assessment is an essential piece of the puzzle in receiving a good score. For CDP, it is all about transparency and putting in the work. The more your company has done to assess and integrate climate or nature related risks and strategies into the DNA of a business, the more likely you will do well when it comes to scoring.
Learn more about our complete CDP solution.
ISSB: Reporting on Financial Material Sustainability Information
Another piece of the puzzle in streamlining sustainability reporting is the consolidation of SASB into the ISSB. SASB is a set of standards that provide guidance for companies to disclose financial material sustainability information to investors in a standardized, decision-useful format. They are housed within the ISSB, which was created and is now governed by the International Financial Reporting Standards (IFRS) Foundation. (Okay — maybe it is still a little soupy, but bear with us). The intention was to provide businesses and investors with a simplified, decision useful sustainability disclosure criteria. The CDP is aligning their questionnaire with the ISSB standards. This will help to prevent disclosure fatigue so companies can stick to the most useful decision information and prevent redundancies.
Learn more about our full-cycle SASB Solution.
With all the new developments and collaborations between the various frameworks, the pieces of the puzzle are coming together nicely to streamline the sustainability reporting process. This will enable companies to feel confident in their approach to reporting and integrating sustainability risks and opportunities into business strategy are best in practice across the board.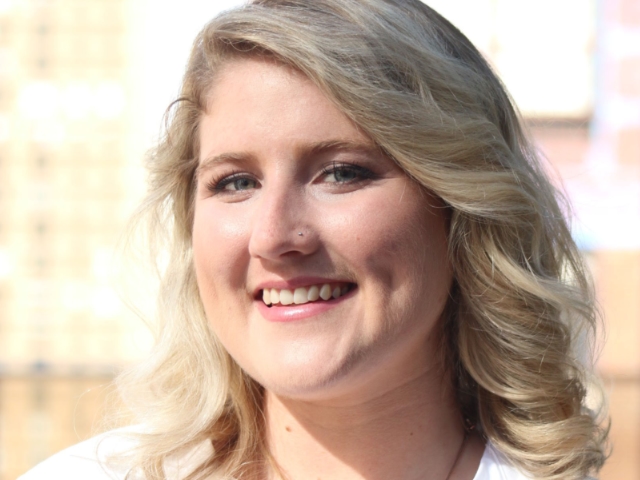 Erin Knowles
Advisory Manager
Position Green
Want to know more? Please reach out to our experts and we will help you navigate within the sustainability landscape.