Position Green launches inaugural ESG Report 2022
A little over a year after the merger between Position Green, The Governance Group, and Velocity, closely followed by the inclusion of Klinkby Enge, the Group has delivered its inaugural ESG Report. With highlights including the mapping of Scopes 1, 2 and 3 emissions, gender diversity figures, and the establishment of a whistle-blower function and Ethics Committee, this report sets the baseline from the Group's first year of existence, and blueprints future reporting standards for itself and for clients.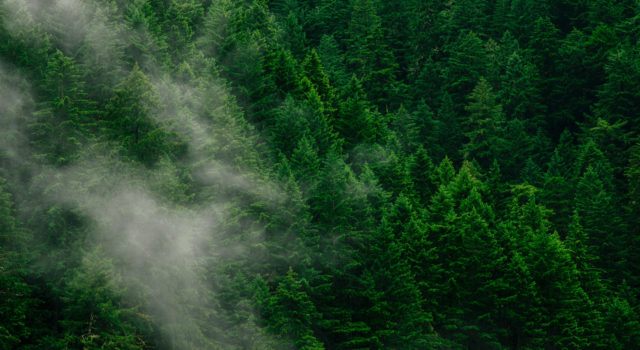 A lot has happened since the formation of the Position Green Group in April 2022. The merger of Position Green with The Governance Group and Velocity brought together three of the Nordic region's industry leading trailblazers in the sustainability space, blending cutting edge ESG reporting technology and deep sector advisory expertise. The addition of ESG due diligence specialists Klinkby Enge in September 2022, enabled the company to cement its market position as the Pure Play Sustainability Partner for organisations seeking to accelerate their journey towards a sustainable future.
We mark this milestone in Position Green's own growth journey not to celebrate our own success, but as a bold statement of intent. If we are to facilitate companies reaching their sustainability goals, we needed to be introspective. So, with the launch of the Position Green ESG Report 2022, and by turning the focus on ourselves, we seek to set a baseline for our own ESG performance and mark the standard that both existing and future customers and partners should expect.
It has been more than eighteen months since the Glasgow Climate Pact was agreed at COP26, when further pledges were made to accelerate the decarbonisation transition towards Net Zero, among other key climate protection measures. Yet, nearly eight years after the Paris Agreement, alarms are sounding again that the world is not on track to half greenhouse gas emissions by 2030. The latest report by the Intergovernmental Panel on Climate Change suggests that the 1.5°C target is likely to be missed, potentially putting at risk the lives and livelihoods of several billion people around the world. The pressure for change is on, and it cannot be delayed.
In most cases, the will is there. Globally, many businesses and investors want to see their companies advance towards a sustainable future, be it supporting a global transition to Net Zero, or ensuring the respect of human rights. But, in order to achieve this, it is critical for these businesses to find a partner, like Position Green, that can educate, guide and support their organisation with the relevant proprietary technology and advice to meet this challenge.
Position Green's first ESG report is the culmination of a thorough analysis of our operations. To align with the latest draft European Sustainability Reporting Standards (ESRS), we performed a double materiality assessment, helping us to identify the most material sustainability for the Group to prioritise and invest in. We also undertook externally assured, preliminary greenhouse gas accounting to map our Scopes 1, 2 and 3 emissions, as well as climate risk assessments.
Finally, we conducted a saliency assessment to identify potential human rights issues, in line with the Norwegian Transparency Act. We then turned the camera on ourselves to see how our own diversity and inclusion standards measure up, identifying thereafter areas for improvement. The founding of our Ethics Committee and anonymous whistleblower mechanism is a result of this process.
This assessment and measurement has allowed us to set the baseline following our first full year of existence. This will help structure our ongoing and future reporting standards and practises, acting as a model for our clients.
As the latest wave of ESG regulations from the EU to the US shift the focus to mandatory, investment-standard disclosure requirements, the Position Green ESG Report 2022  should set the reporting the standard to guide organisations through this rapidly evolving landscape.
As a business ourselves, we are nothing but self-aware. This being the first report of many means lessons have been learnt, including how to better refine our data to enhance the report for next year, in line with soon to be finalised ESRS.
Moreover, the report highlights areas where we need to improve. Being a growth company means that we are expanding at a very rapid rate, and with that comes the responsibility to match such progress with institutionalised improvements. This includes addressing the gender pay gap, seeking to promote more women into positions of senior leadership, and carefully monitoring our Scope 3 emissions.
In a world where transparency, integrity and expertise are the hallmarks of credibility, the Position Green ESG Report 2022 represents our stake in the ground.
For questions, please contact

Calum Revfem
Director (Reporting)
Position Green
calum.revfem@positiongreen.com

Pola Nachyła
Associate
Position Green
pola.nachyla@positiongreen.com
Read our ESG Report 2022
Get a closer look at how we at Position Green manage environmental, social and governance risks and opportunities for our enterprise. The report outlines company-wide sustainability efforts and reflects our ambitions as a sustainability leader within the industry.