Green financing – administrative product or climate rescue?
Why do companies receive more "green points" for building new properties than repurposing existing ones? This and much more is something that Arvid Liepe, CFO at Swedish property company Wihlborgs, reflects on as interest in green financing continues to rise.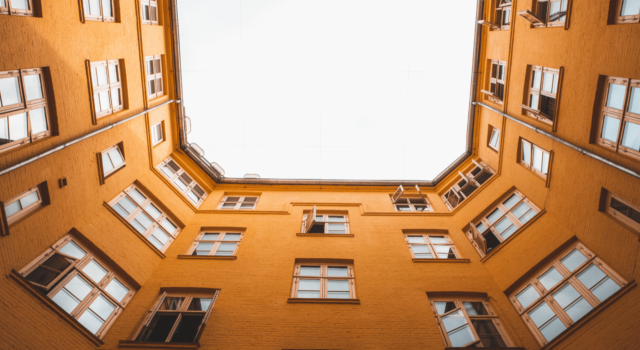 The construction and property industry in Sweden currently accounts for just over a fifth of the country's total carbon emissions. This means that we at Wihlborgs have a great responsibility to reduce our carbon footprint and inspire tenants and industry colleagues to make important changes. 
The interest in green savings, or funds with investments in businesses classified as sustainable, continues to grow. This has led to an increase in the banks' desire to be able to provide green financing in recent years. Green loans can be described as loans that must be used for sustainable or environmentally friendly purposes, for example by reducing carbon dioxide emissions or contributing to the transition to a more sustainable society by developing eco-friendly technology. Many companies have implemented a green framework that enables sustainable certification of financial instruments.
The basic concept of green financing is excellent. However, for us at Wihlborgs, embracing the approach has not been an obvious decision.
Contributions that make a real difference
A key aspect of Wihlborgs' overarching strategy is to maintain a business model for long-term sustainable growth. Since 2005, we have reduced our direct emissions by 50 %, while at the same time doubling our lettable area. All components of ESG – environmental sustainability, social sustainability and corporate governance – are to be integrated throughout our business and operations. Our climate targets are informed by science and are assessed by the Science Based Target Initiative (SBTi) to be in line with the ambitions of the Paris Agreement (1.5 degree target).
Nonetheless, the most important reference point in our daily work is focusing on efforts that make a real difference. While focusing on decreasing the environmental impact when building new properties is a responsible course of action, it's even more important to reuse and refurbish or repurpose existing buildings. Although we build new properties, Wihlborgs is the property owner with the largest number of certified buildings in Sweden within the office segment in Miljöbyggnad iDrift, a Swedish certification for existing real estate.
Is new construction more "green"?
The problem with green financing is that the incentives are structured to favour new construction. You receive a higher green score by demolishing a building, scattering the materials and building something new than by leaving the property intact. This is despite the fact that even the most environmentally friendly new construction potentially equates to the carbon dioxide emissions produced during 40-50 years of maintenance on an existing property. 
In the same way, the EU Taxonomy from 2022 also misses the mark on presenting how climate-smart different companies are in terms of being able to steer their investments towards positive green impact. This is demonstrated by the fact that constructing new buildings instead of refurbishing older ones is considered more sustainable. If we need to tear down properties that are not up to standards and replace them with new buildings, we risk putting even higher pressure on the climate. 
When it comes to the climate impact of our own operations, there is also a bias in the system. One example is that our greatest impact can be connected to the leakage of refrigerant from the comfort cooling units that are installed in our properties. Because of this, we at Wihlborgs have made a switch from refrigerant that impacts the climate in a negative way to an alternative that is more climate friendly and natural in many of our properties. This is an initiative that doesn't qualify in the structure for incentives whatsoever.
A big responsibility for the industry
In conclusion, today's green frameworks don't consider emissions from new construction projects – even though they put the most pressure on the climate. The difficulties of measuring emissions and earmarking them financially makes certifications and other green labels administrative products. While these are important to raise awareness, set the agenda and strengthen dialogue with the tenants, they don't always lead to actual positive impact. In other words, the frame for what can be interpreted as green or not is too wide. This hardly makes it easier to make sustainable investment choices. 
My expectation is that the possibilities for measuring impact will evolve and that the financial incentives will be modified going forward, so that they more correctly correspond to the actual climate challenges we're facing. Until then, it's important to raise awareness of limitations in current incentives and that every industry deepen their knowledge about what aspects actually matter. Only then can we begin to discuss positive climate impact with a clear conscience.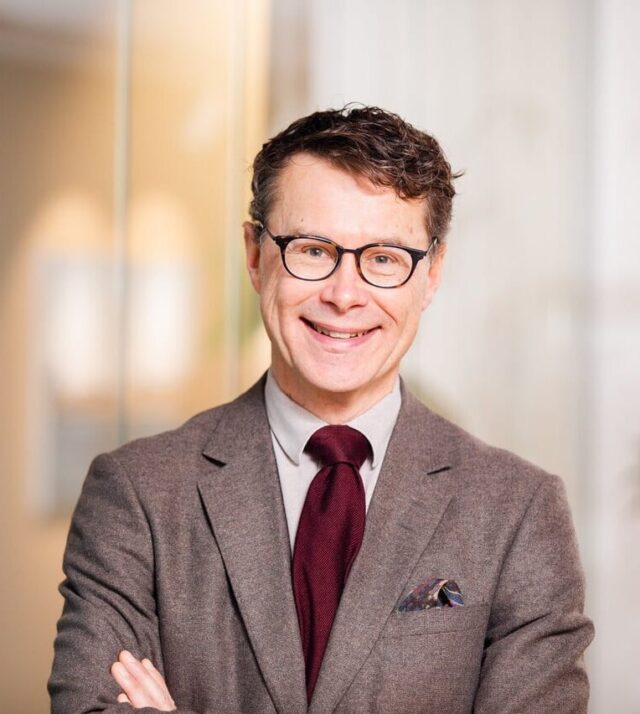 Arvid Liepe
CFO, Wihlborgs Fastigheter


 About Wihlborgs Fastigheter
Wihlborgs Fastigheter AB is a Swedish real estate company with a focus on commercial properties in the Öresund region.  The company was founded in 1924 and was listed on Nasdaq Stockholm in 2005 and on the Large Cap list in the Real Estate sector in January 2016.
Want to know more? Please reach out to our experts and we will help you navigate within the sustainability landscape.