Client case: The National Organization
for Swedish Ski Resorts (SLAO)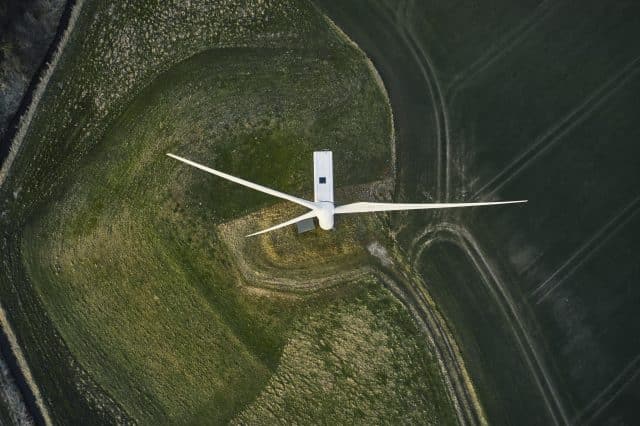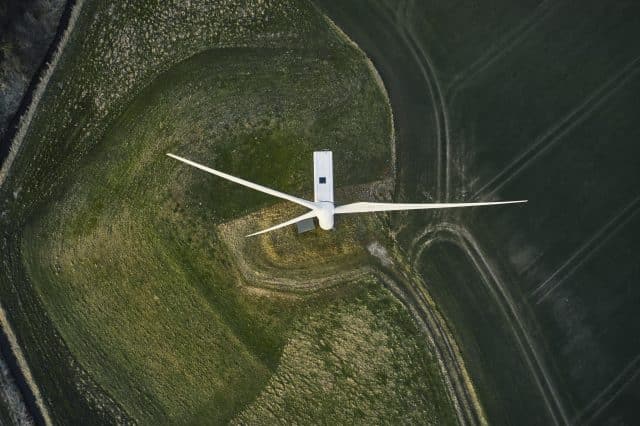 One of this year's new and exciting additions to Position Green's clients is SLAO, the National Organization for Swedish Ski Resorts. SLAO has around 300 members that operate primarily within ski lift operations, ski gear rental and ski schools.
During Summer 2019 the board of SLAO decided that the organisation should present a plan of action within the framework of  Fossilfritt Sverige (Fossil Free Sweden), which among other things means that the Swedish ski industry's facilities are to be run on fossil free fuel by 2027. SLAO's member organisations are currently busy with the annual reporting, which will generate both a summary of the whole industry, but also an opportunity for each separate facility to be able to map their own work over time.
We had the opportunity to ask a few questions to Lina Normark at SLAO about the background to their focus on sustainable development, why they chose Position Green as partners in this mission, and which areas in their operation they are focusing on moving forward.
Client: 

Lina Normark,
SLAO (The National Organization
for Swedish Ski Resorts)
Could you tell us a bit more about the background to your sustainability work – What was
your starting point?
We live with nature and of nature, and obviously we want to be a part of this transition.
Our sustainability work started with Fossilfritt Sverige and other sustainability initiatives that the Swedish ski industry have been discussing for some time, with the goal of enabling everyone who goes skiing in Sweden to feel that it's an OK thing to do from a sustainable perspective.
It is important to increase the level of awareness in the industry through education and by presenting improved measures that make it easier and more accurate to follow up on the carbon footprint. With this in mind, it's been our main focus to create a good measurement structure and to develop an overall setup that we feel comfortable with.
How come you decided to go with Position Green as a partner in your sustainability work?
We searched through our network and different channels for a solution that could give us both an overview of the entire industry and enable the facilities that are reporting to follow up on their own work. Furthermore, we wanted the facilities to be able to compare themselves to their industry colleagues.
Another important parameter was that we wanted to be able to see emission factors, which have proved hard to do by ourselves – and a real challenge to manage. So when Position Green Platform was recommended to us and they had the solution to all our needs in their ESG software, it was a done deal.
What is your experience of customers and their expectations of you as a company regarding sustainability?
We haven't made any customer surveys regarding this yet, but we do experience increased demands and expectations on companies and industries in general to take responsibility in the matter. As a business today you are expected to have your sustainable development under control.
Another insight is that there is a generation shift happening in the industry right now, which most likely will result in new colleagues and management with other demands than financial potential and gain. This we need to be prepared for.
How has your sustainability engagement been received by the member organisations?
Most of our member organisations believe it's a good thing that the industry is taking an initiative and that we are creating opportunities for comparison, internally as well as externally. They are also welcoming the fact that the industry itself can create the standard for how we should deal with sustainability, before someone sweeps in from the outside to do so. It is also seen as a great help for the facilities to use in the work done in this area.
But the reporting is just one aspect, it tells us how it is going in comparison to each other, but the actual work is the transformation we are seeing with more climate-smart choices, and that is what requires lots of education and knowledge.
The skiing industry has a lot of niched expertise, and to deal with the sustainability aspect can be challenging for some. The financial aspect is easier to take in, whereas the environmental and sustainability aspects can be a bit harder for some to absorb. Considering that both fuel and energy consumption are not only environmentally burdening – but also two of the largest costs within the industry – there are several reasons to keep these issues in check. That said, I would argue that the industry has already come a long way when it comes to energy efficiency and decreased consumption.
What have you learned during this initial phase of your sustainability work?
Building the right foundation is extremely important. SLAO creates the questionnaire and provide the platform, but a huge success factor is that all facilities actually do the questionnaires and manage their reporting properly.
Another insight we've gained through this is that a lot of sustainability work is already being done in the industry. The most important changes we've seen are increased energy efficiency within snow production and the shift from traditional diesel to biodiesel. The shift within technology is also important, we see that many chose to upgrade to more modern and efficient technology. When it comes to electricity people are also more aware these days, with many more choosing renewable and sometimes even eco-labeled energy.
What do you want to focus on moving forward regarding your work with sustainability?
Obviously we want to continue our work towards becoming a fossil free business! Biodiversity is also an important area looking forward, where we need to find out how the industry should act in this matter. A lot can be done to recreate a certain environment, and a few projects are already in process. This is something SLAO would love to be a part of moving forward.
A next step is to collect all the data we gather from the questionnaires and with the help of Position Green, and use this to make a current situation analysis by fall, and then summarise all the data in a climate report for the whole ski industry. By next year we can hopefully already see that the industry is making progress!
Want to know how we can help you make ESG measurable and actionable, accelerating your sustainability agenda?
Please share your contact details and we will be in touch shortly.
We're always looking for great talent to join our team. Let's create a sustainable future, together.