5 ways to ensure data quality through dynamic stakeholder engagement
With a new wave of ESG disclosure regulation taking effect in the near future, it is increasingly important to ensure accurate, high-quality data in your sustainability reporting. Active stakeholder engagement and knowledge building are key pieces of the puzzle to achieve this. Here are some tips and best practices for pursuing dynamic stakeholder engagement.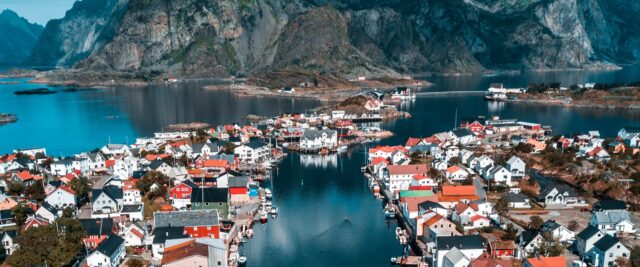 By embedding best practices for reporting throughout your organisation and promoting ownership of data internally and among your value chain stakeholders, you can ensure transparency, generate high-quality sustainability data and harness the collective expertise at your disposal. The following are some aspects to consider to achieve this goal.
Continuous engagement is key
The right time for active engagement is always. Involve your stakeholders on an ongoing basis throughout the year, using key deliveries such as the sustainability report as a touchpoint. Arrange an introduction or webinar covering your processes for data collection. If, for example, you are working with a platform, it's crucial to provide information about the system along with lessons learned from previous years.
Communicate regularly with stakeholders in a way that confirms their value in achieving set targets and promotes continued commitment and understanding. This creates a sense of positivity in relation to ESG ambitions and reduces reluctance to reporting tasks.
Promote a sense of ownership in data collection and reporting
Ownership of data collection and reporting processes can be promoted by actively sharing knowledge and insights and focusing on skills development. It's very important to ensure that data owners within your organisation and value chain, i.e. those managing the operational data, understand their role as owners of this data. This can be achieved by involving relevant stakeholders in the development of the reporting structure. Their proximity to the data means they most likely have unique insights that can help improve the quality of the data being reported.
Get stakeholders on board and align your goals
By continuously gathering feedback from data owners, using both a top-down and bottom-up approach, you can set more concrete goals for the reporting work and for your organisation as a whole. The managerial level who are engaged in setting goals will likely be involved in the monitoring of these goals. Making data collection part of their day-to-day business will improve the quality of data gathered over time and create more awareness of what these goals are throughout the organisation.
Adopt a four-eyes principle
Quality is a common issue when working with ESG data. The stakeholder reporting on ESG KPIs to the company board may have little insight into the operational work, making it difficult to assess this data. A four-eyes principle – as embedded in Position Green's sustainability platform – is a favourable approach to consider. By having one data reporter and at least one data approver, you can ensure broader engagement and higher data quality.
Learning as a powerful tool
Investing in ESG learning and development opportunities for your employees not only helps to build a more skilled and knowledgeable workforce, it also fosters a culture of sustainability and leads to a more data-driven approach in line with your evolving ESG ambitions. 
Hear more about the latest insights and approaches from our in-house experts by receiving a recorded version of our webinar "Ensure high-quality ESG data through dynamic stakeholder engagement".
How can we help?
The Position Green ESG Platform has a built-in catalogue that follows the requirements and methodology of all three scopes of the GHG Protocol. The solution makes it easy to report your data and gives you peace of mind that you are using the correct methodology for calculating your emissions.
We also offer a GHG Protocol E-learning Course that covers carbon accounting, emission data and the reduction of greenhouse gas emissions in business.
Benefits of transparent GHG reporting
Maximise efficiency and reduce operating costs
Gain competitive advantage in attracting long-term investment
Become proactive in identifying and acting on risk areas
Want to know more? Please reach out to us
and we will figure out the best way forward for your business.
Please share your contact details and we will be in touch shortly.