The Swedish beverage industry's climate initiative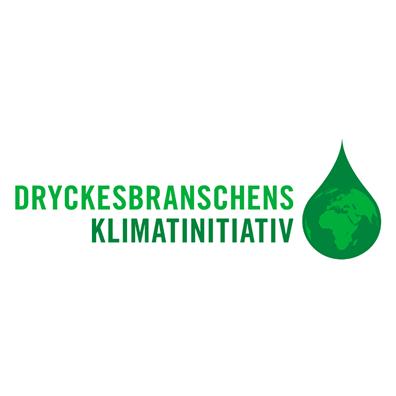 Maria Hagström
Sustainable Purchasing, Systembolaget AB

In the Swedish Beverage Industry's Climate Initiative, Sprit & Wine Suppliers Association (SVL), Sweden's Breweries and Systembolaget collaborate to measure their carbon footprint and set individual and common goals. Together, the parties want to reduce their climate impact and work for the vision "A beverage industry without climate impact where every drop counts". 
The unique thing about the Beverage Industry's Climate Initiative is that actors who are usually competitors here work together.
Challenge
The Swedish beverage industry's climate initiative was initiated by Systembolaget, and the industry associations Sweden's Breweries and Sprit & Wine Suppliers Association, SVL, with an expressed ambition that beverage suppliers should be able to follow up their own sustainability work in a measurable and concrete way. A working group of representatives from the various parties was set up to be able to run climate work as an industry, both from a current situation and a future scenario. In a dialogue with Systembolaget, Sweden's Breweries and the Sprit & Wine Supplier Association, SVL, which was given responsibility for acting as facilitators for the initiative, a decision was made to procure a tool to facilitate suppliers' collection, analysis, reporting and follow-up of the sustainability work with a focus on the climate issue. A tool was seen as necessary to simplify suppliers' collection and reporting of sustainability data, but also to be able to work actively with analysis and goal follow-up. An important parameter from which the initiative was based when entering a procurement process was that the tool should be easy to use for all participants in the initiative, despite different conditions. 
Solution
After evaluating a number of different tools, the choice fell on Position Green, as the platform was able to meet their need for user-friendliness, adaptability and the ability to handle complex climate data in an easy-to-understand way. Calculations, methods and analysis models developed by the consulting firm 2050 have been built into the beverage industry's climate initiative's measurement structure in Position Green, which allows for flexibility around what data suppliers report at the same time as all reported data is directly converted to different emission values ​​according to GHG Scope 1, 2 and 3. This way all suppliers' data becomes comparable, despite their different conditions. The data collected in Position Green and the consulting company 2050's analysis work form the basis of the report published by the Beverage Industry Climate Initiative at the beginning of 2020,where they have identified a number of focus areas and goals to be followed up to the next reporting period.
Results
High-quality sustainability data is the basis for driving efficient industry collaborations and the position Green platform has become a basic prerequisite for working with improvements within the framework of the Swedish Beverage Industry's climate initiative. Comparable data provides the opportunity to work with improvements, measure emissions reductions linked to concrete measures, and follow up and communicate the initiative's work in a credible way. An indirect effect of visualizing all supplier data in Position Green has been that the various participants – who are actually competitors – created a conversation climate where they regularly contact each other with the aim of discussing reporting, learning from each other's results and synchronizing work with distributors.They also share their "best practice" and inspire each other to constantly increase the ambitions of the climate in everything from how to work with packaging to transport. In this way, the data reporting within the framework of the Beverage Industry's climate initiative has united the suppliers and industry associations and strengthened the entire industry's work towards reducing climate impact.
Maria Hagström and Systembolaget as Champions of sustainability
What is important in your organization to achieve your sustainability goals?
The Swedish beverage industry's climate initiative is an industry initiative run by beverage suppliers, Systembolaget, Sveriges Bryggerier and Sprit & Vin leverantörsföreningen, SVL. The fact that the suppliers place such high demands on themselves is unique and I am constantly impressed by their level of ambition, for example measuring several categories within Scope 3. There is a genuine desire to work continuously with improvements, despite challenges such as the Corona epidemic that we are in right now. This high level of ambition and genuine willingness to improve are fundamental prerequisites for working purposefully towards the focus areas that have been identified: packaging, international transport and to make the initiative visible in a way that inspires others to follow.Through the attentiveness of the participants, we will also be able to effectively identify more goals during the journey.
What role models and good examples are you inspired by in your sustainability work?
When the Beverage Industry Climate Initiative was started, we were actively looking for other industry collaborations to take inspiration and lessons learned, but it was difficult to find initiatives that include climate impact beyond GHG Scope 1 and 2. We would have liked more role models to build their collaborations on data-driven sustainability work, not just communication about goals and ambition. The fact that so many competitors come together and work together has proven to be unique for the Beverage Industry's climate initiative. With that being said, we have learned lessons from certain dimensions of STICA, the Haga Initiative and the food industry's sustainability manifesto, as well as from individual companies, both within the framework of the Beverage Industry's climate initiative but also other actors, for example. Scandic Hotels chain. Actors who generously share their success factors,challenges and experiences in a concrete way that shows how you can actively work with collected sustainability data to drive improvement measures, we gladly take lessons from!
Do you have any tips, ideas or views you want to convey to sustainability colleagues at other companies?
An inclusive process is important from the start, so let the industry initiative come from the participants themselves, but make the journey together. In this way, you achieve a much higher level of engagement than if the participants merely sign a manifesto that someone else has produced. Building the joint responsibility initiative is a key factor for success. When the initiative starts up, it is important to maintain this "bottom-up approach" and rely on both the process itself, but also on the genuine commitment that the companies stand for. It is important to remember that ultimately, it is people who have entered into the collaboration, not only based on their roles in the various businesses, but also as individuals who want to contribute to a better world and to reduce climate change.Being able to show results and changes early is also an important success factor in maintaining the participants' commitment and dedication, therefore a computer-driven work is necessary. Driving and participating in an industry initiative with a high level of ambition requires hard, yet rewarding work.
It would be fun if we could inspire and contribute to other initiatives being started by actors who want to collaborate in a data-driven sustainability work based on an equally high level of ambition.