LKF and Xplorion – climate-friendly housing of the year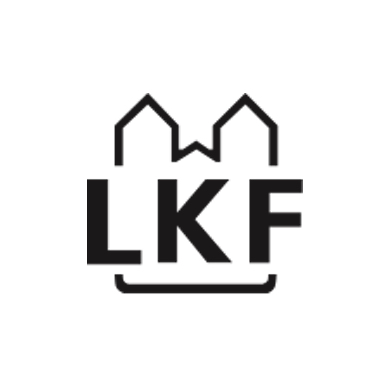 Lena Nordenbro
Sustainability manager, LKF

Lunds Kommuns Fastighets AB was founded in 1947 and is a wholly owned municipal company with the vision:
"More and better homes"
and the business concept:
"We develop attractive rental housing and premises in Lund, where service and personal influence for the tenant will mean worry-free and sustainable housing."
LKF acquires, owns, builds and manages properties or land with housing, business premises or collective premises in Lund and other communities in Lund municipality. In addition to housing, LKF also owns most of the municipality's nursing homes, district centers and business premises in the center of Lund.
Today, more than 20,000 residents of Lund  have their home with LKF.
The ambition level for sustainability within real estate and housing is clearly increasing – a lot.

When we read LKF's (Lunds kommunala Fastighets AB) sustainability report, we were impressed by the transparency and the results achieved. In one year, LKF has managed to halve its climate emissions within Scope 1, virtually eliminating them within Scope 2 – while seeking further improvement potential within Scope 3. It is clear that LKF takes a broader perspective on sustainability – including a responsibility for the city where they are active.

To learn more, we spoke with Lena Nordenbro, Sustainability Manager at LKF.
Please tell us about your view and what goals you have set for your sustainability work
Our sustainability work is part of our everyday life as well as how we strategically develop the business.
We have a great commitment among our employees for both environmental issues and for working with social matters – there is a strong culture around contributing to a more sustainable Lund.
We have worked with sustainability goals linked to our strategy plan 2017-2020. The objectives include reducing primary energy use through large investments in solar cells, intensive energy efficiency work and becoming completely fossil fuel-free.
We also include objectives that contribute to better conditions for our tenants' sustainable everyday life. Social aspects have been part of our goals, e.g. for security and well-being. We are currently compiling statistics for 2020 in order to be able to present the outcome for all goals in our annual finance and sustainability report.
What has been the biggest challenges?
A constant challenge is to balance the three sustainability perspectives, ie environmental, social and economic sustainability, in order to get them to harmonize and achieve sustainable solutions.
For instance, we want to build new homes sustainably, which means that we must build cost-effectively but also in a way that reduces the climate impact from construction and operations.

What has been the success factors?
The courage to test new solutions and learn from them. Our development project Xplorion, which was recently named Climate-friendly Housing of the Year by Sveriges Allmännytta, is an example of when we test new things. In Xplorion, we used new and sustainable construction technology as well as designing the house and services in a way that creates conditions for the tenant to live climate-friendly, for instance car-free.
Another success factor is that we have worked with sustainability goals that are included in our strategy plan towards 2020.
What are the most important experiences from 2020?
At LKF, we when we develop our ways of working – we focus on the customer.
If we can find smart solutions for a sustainable everyday life, which makes it easy to do the right thing, then our approximately 20,000 tenants can have good conditions to contribute to a sustainable development. This has great potential and is something that inspires me in my work.
We are also in the middle of learning more about the indirect climate impact from our business, for example from construction of new buildings and from maintenance and conversion work. Our experience so far is that we need to develop KPIs that steer us in the right direction to avoid comparing "apples with pears". We also work to produce a KPI for our tenants' climate footprint.

What reactions have you received from your stakeholders?
We see an increased commitment to sustainability issues among our tenants, which is positive!
Our customer survey sent to about 3,000 of our tenants shows interest in charging stations for electric cars, car pools, cultivation and how to experience conditions around source sorting as well as a clear interest in sustainable living.
Our owner, Lund Municipality, has adopted a high ambition to become a climate neutral city by 2030. We are a part that should help realize this.

What role does data play in your sustainability work?
Sustainability data is becoming increasingly important to us because sustainability is business critical.
A few years ago, we mainly handled environmental KPIs in Excel files from which we annually, among other things, compiled statistics for the Annual Report. However, the complexity of compiling the statistics began to grow and we saw a need to ensure the quality of data, not least because we prepared combining annual and sustainability reports according to GRI. We therefore chose to start working with Position Green, a system that was adapted for handling sustainability-related data while open in its structure in a way that enabled us to integrate with other systems and to build more KPIs over time.
Today we have security in Position Green, the KPIs we using are defined and we can ensure quality. At the same time, we develop new KPIs and take advantage of visualizations in the system to find the right KPIs. We can use the system early on, when planning to use more data related to climate impact from building materials, how we measure carbon stored in soil or what social indicators we need to follow linked to our strategy for social matters.

What do you see as most important in order to be successful also in your future sustainability efforts?
My ambition is to find KPIs for our sustainability work that clearly show both the current situation and what is possible to achieve. By targeting these we also develop our work in a direction that creates value for both our tenants and for our owners while contributing to a sustainable society.
Lena Nordenbro and LKF as
Champions of sustainability
What is important in your organization to achieve your sustainability goals?
That the questions can be present both in the strategic work and in everyday life. Collaboration is key. The questions are big and we can reach so much further if we work together, e.g. with providers of services that contribute to our tenants being able to live sustainably, and of course in collaboration with our tenants.
What role models and good examples are you inspired by in your sustainability work?
Many good examples are shared within Sweden's Public Benefit and the non-profit companies. It is inspiring to hear how industry colleagues have solved challenges, I can share experiences and don't have to reinvent the wheel. I am also inspired by my colleagues who I notice begin to "own" the sustainability issue linked to their own work. Those who find the balance between perspectives and see all the values ​​we can achieve if we work for sustainable development.
Do you have any tips, ideas or views that you want to convey to sustainability colleagues at other companies?
Something I carry with me, and share with my sustainability colleagues, is that it is often about the right timing and being open to other people's attitudes.
Photographer Xplorion at the top of the page: Emma Karlsmark Elfstrand Liljewall